The studio experience
Universal Studios Hollywood leads studio tram tours that go past sets including the old mansion in 'Psycho' and Wisteria Lane in 'Desperate Housewives'—but also offers much more. Like three newer Universal Studios theme parks that have opened in Orlando, Osaka and Singapore, the original Hollywood location is packed with 3-D, 4-D (motion-simulation) and old-school rides based on movies and TV shows such as 'Despicable Me,' 'Harry Potter' and 'The Fast & The Furious.' Live shows, carnival games and shops also keep families entertained.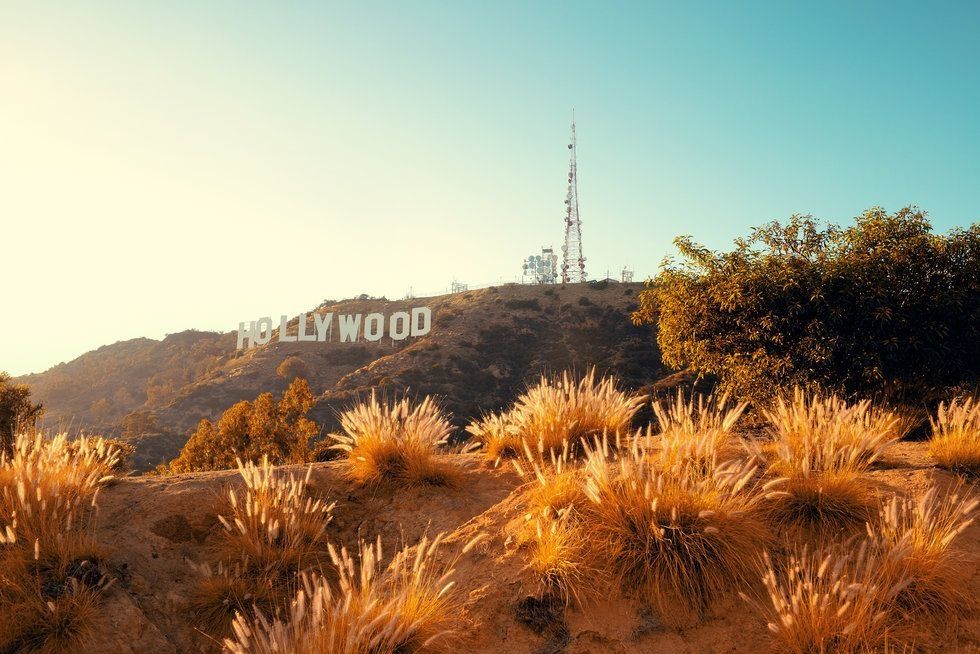 Hollywood history
There are several ways to get a taste of the place where films and television began. One is to admire the world's largest collection of showbiz memorabilia at the Hollywood Museum. Another is to take a guided tour at one of the major studios—Universal, Paramount, Warner Bros. or Sony Pictures—to see the lots and sets where countless films and shows are made. Yet another is to join a live audience (free) for the taping of a show such as 'The Voice' or 'Wheel of Fortune'. One more is to visit Madame Tussauds Hollywood to gaze at more than 100 lifelike wax figures of celebrities from Charlie Chaplin to Jennifer Lawrence—and on the same block, walk on the footprints and handprints that many stars have imprinted on the Hollywood Walk of Fame.
Beach lounging
Los Angeles-area beaches are almost all wide, sandy and inviting, especially between Santa Monica and Redondo Beach. Those two beach towns, in fact, are arguably the best for families. Each has a large pier geared to family fun: 12 amusement-park rides on Santa Monica Pier and mini-submarine rides and a huge games arcade on the Redondo Pier. At each pier area, you can also rent skates or bikes—including tandems, kids' bikes and child trailers—to cruise the paved multiuse path alongside the beach. That flat path hugs the sand almost the entire way—20 miles altogether—including one segment where you are right underneath planes taking off from Los Angeles International Airport.
Disneyland
It is a tribute to Walt Disney's vision that iconic rides that delighted kids in 1955 when he opened Disneyland are more popular than ever. You can still scream alongside your kids on the Matterhorn Bobsled rollercoaster in Fantasyland, still rumble through tunnels on the Big Thunder Mountain Railroad in Frontiertown and still snap photos of your kids' startled expressions when Disney characters offer handshakes. Once families get their fill of 20th-century thrills, they can go next door to Disneyland's 21st-century neighbour, Disney California Adventure Park, where updated attractions await, like the loud, dark, scary ride, Guardians of the Galaxy: Mission Breakout. Both Disney parks are 40 minutes from Los Angeles International Airport.
The View at Griffith
On a wooded road high above the lights of L.A., Ryan Gosling and Emma Stone showed off their dance moves in 'La La Land.' That road is in Griffith Park, and so is the Griffith Park Observatory, the site of another dance scene in the movie. The park was a romantic spot for the fictitious Sebastian and Mia, but it is a fun spot for families. The observatory offers planetarium shows ($3-$7), plus free space talks, exhibits and public telescope use until 10 p.m. Also in the park are the Los Angeles Zoo, the Autry Museum of the American West, a train museum, a mini-train, an equestrian centre, pony rides, the HOLLYWOOD sign and 53 miles of hiking trails.
If you go
United Airlines offers flights to Los Angeles from numerous cities throughout the U.S. and abroad, and MileagePlus® Rewards can help pay for your car rental and hotel room once you arrive. Go to united.com or use the United app to plan your L.A. family getaway.