9:00 a.m.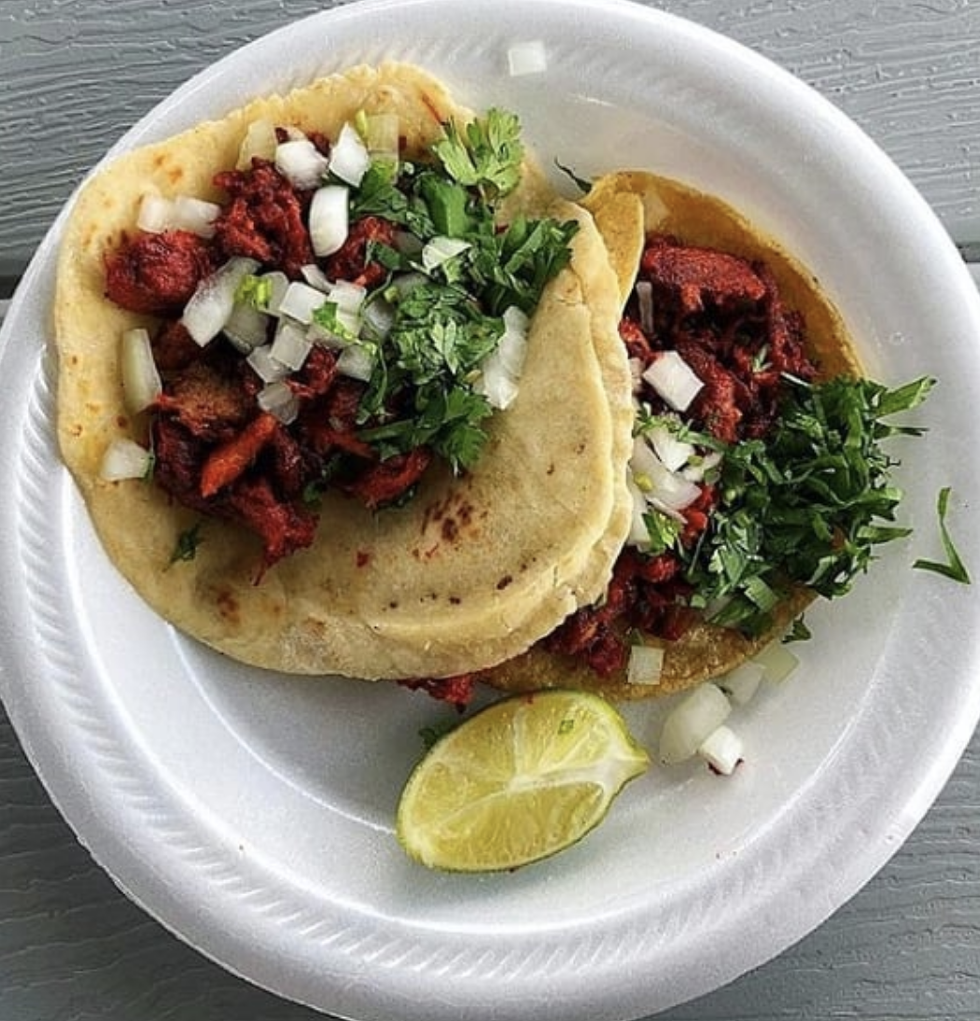 In the Land of the Breakfast Taco, there are many choices. The correct one is Rosita's Al Pastor, a trailer parked in front of a strip-mall bingo hall on East Riverside. Feast on spicy chorizo and migas tacos, with optional salsa that is not optional.
10:00 a.m.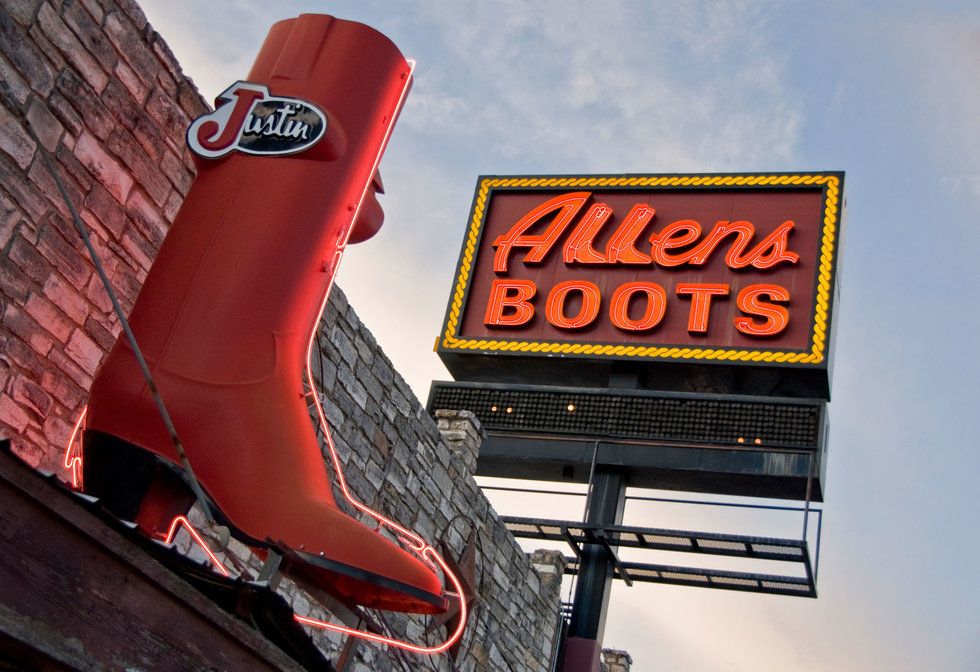 Photo: Dennis Cox/Alamy
Pick up a Pace bike (download the app; rides cost just $1 for every 15 minutes) and pedal the Ann and Roy Butler Bike-and-Hike Trail along Lady Bird Lake. Park on South First and visit Esby, a boutique with breezy linen tops and minimalist leather bags, then pop over to local mainstay Allens Boots on South Congress to make your cowboy dreams come true with a pair of Luccheses.

12:30 a.m.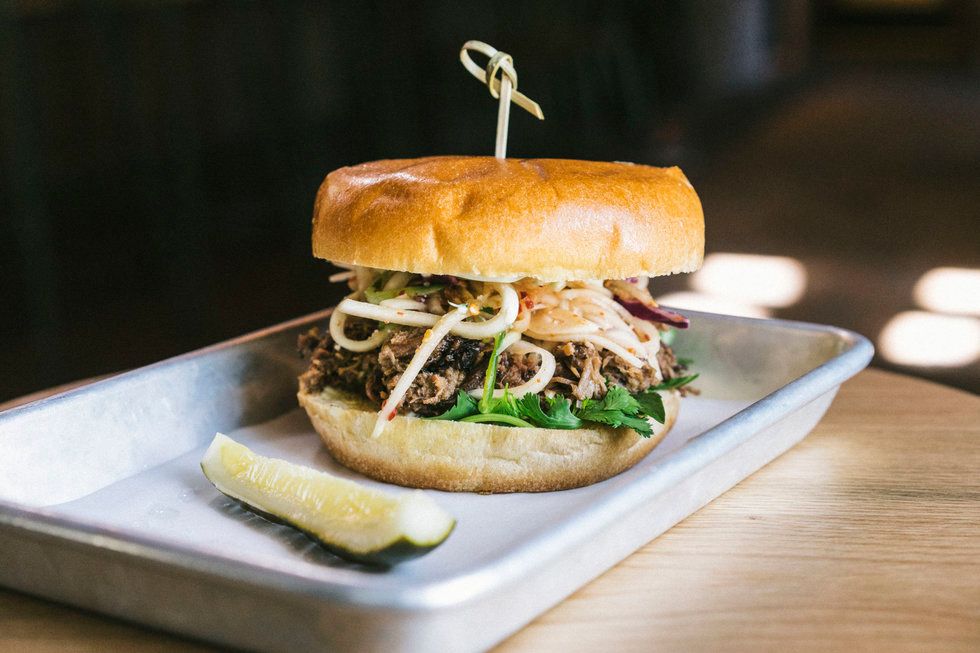 Photo: Logan Crable
Even cowboys need to eat, so ride another 10 minutes to new Asian smokehouse Loro, the love child of James Beard Award darlings Franklin Barbecue and Uchi. Devour the lunch-only brisket sandwich and the burnt ends–laden candied kettle corn like there's no tomorrow, and wash it all down with a lychee Arnold Palmer.

2:00 p.m.
Trade the bike for a taxi and head over to The Bullock Texas State History Museum. Enjoy galleries covering the fall of the Alamo and the rise of oil production, plus a special exhibit about sci-fi Westerns, Cowboys in Space and Fantastic Worlds. You'll leave with clear eyes and a full heart—and a better understanding of Lone Star pride.
4:30 p.m.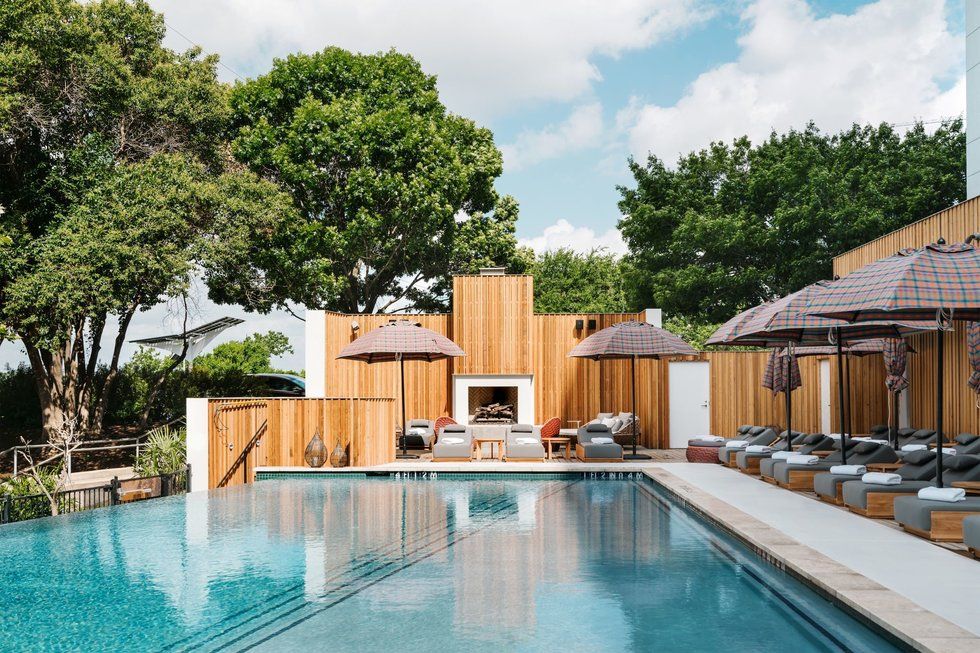 Photo: Chase Daniel
A quick taxi ride gets you back to your digs at The Line, which opened on the enviable corner of Cesar Chavez and Congress in 2018. (Book now for SXSW 2020.) Drop those Luccheses in your bright, minimalist room (you'll love the topographically patterned headboard) and take a dip in the infinity pool overlooking Lady Bird Lake.

7:00 p.m.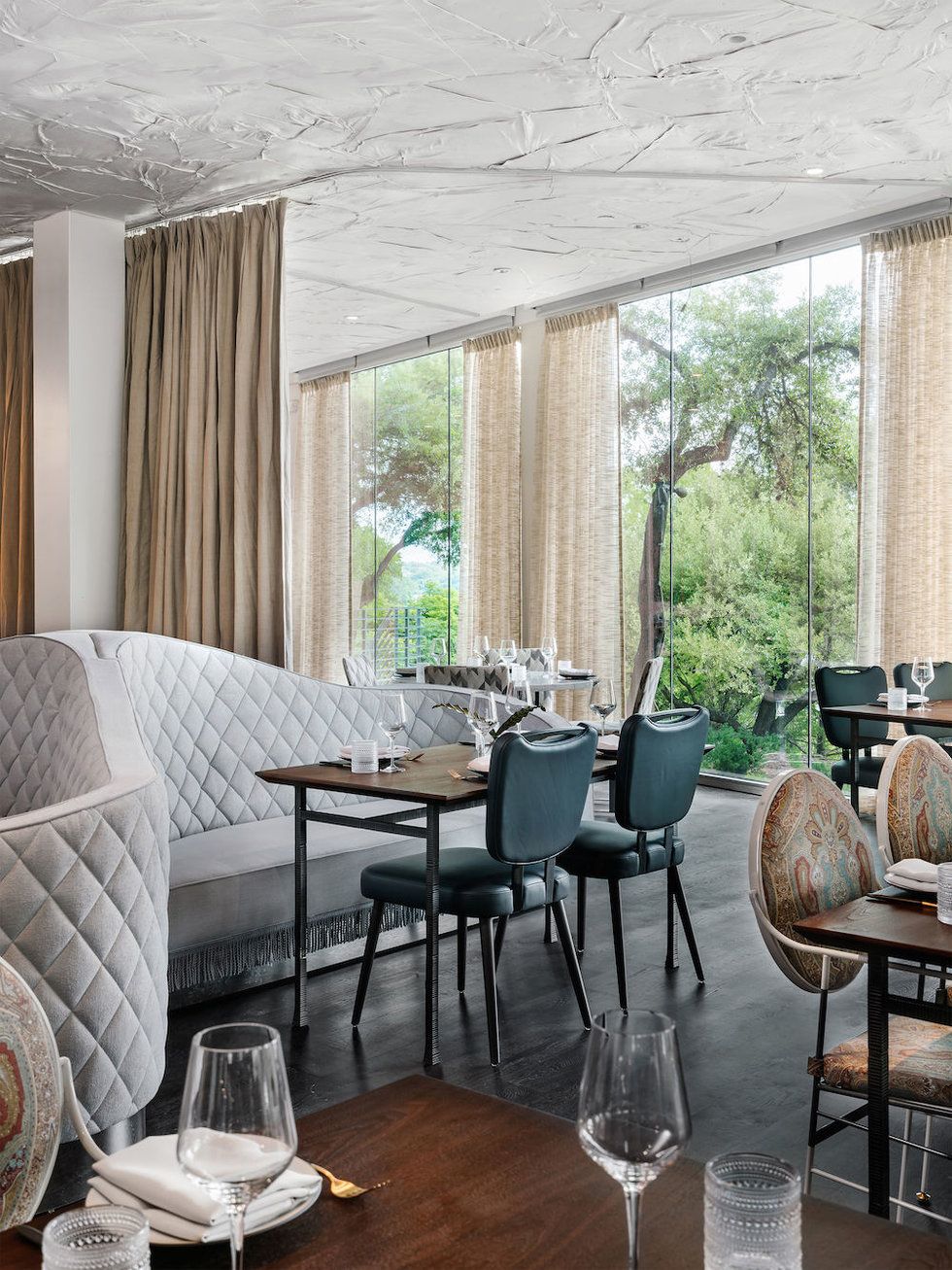 Photo: Courtesy of The Line Austin
You're not going far for dinner. Just off the lobby is Top Chef winner Kristen Kish's Arlo Grey, a dimly lit oasis with pale pink walls and white leather banquettes. Start with the luscious burrata, followed by the rabbit and dumplings nestled in an umami-rich broth you'll want to drink.

9:00 p.m.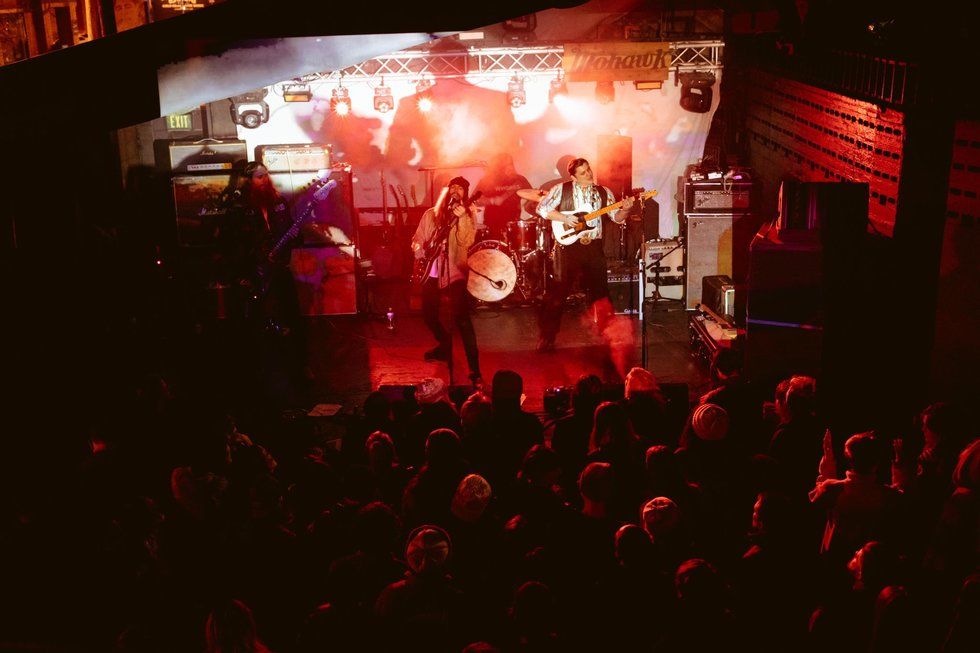 Photo: Cody Cowan/crc.images
You can't come to Austin and not catch some live music. Cab over to Mohawk, a venerable club with indoor and outdoor stages on Red River Street, near the Capitol. Grab a Shiner Bock at the bar outside, wiggle up to the front, and end your night on a high note.