1. You'll come back a better person
Of the many benefits of solo travel is that you'll come back a more confident, independent person, regardless of how confident you were when you set out. When you travel in a group, or even just a pair, you're free to fall back on others and let them decide for you. But when you're traveling solo, every decision is ultimately up to you. And with each decision you make, you'll grow as a person.
2. You need to tell people where you're going
While solo travel isn't unsafe, you won't have anyone to watch your back, or your bags. Give yourself, your friends and your family peace of mind by leaving a copy of your itinerary that includes your flight times, accommodations and anything that helps them keep track of your whereabouts. Then, make another list with international emergency lines, U.S. embassy numbers, toll-free and international numbers for your credit card company, travel insurance documents and anything you might need in an emergency. And before you travel, register your trip with the U.S. State Department's STEP program, so that the local embassy or consulate can assist you if they need to.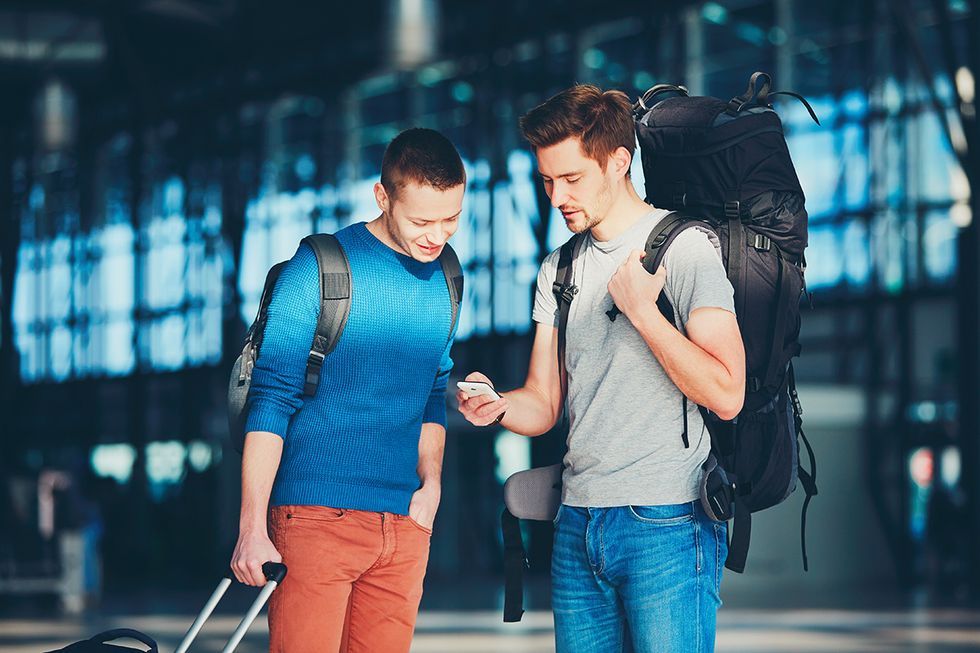 3. You don't have to go solo all the way
It's very easy to make friends on a solo vacation, should you choose to. Stay in lodges or hostels rather than hotels and you'll share space with like-minded travelers but be prepared: you probably won't have peace and quiet like you would in a hotel room). If you're up for meeting other solo travelers, choose small group or escorted travel, particularly to destinations that are off-the-beaten-path. Expedition cruises and safaris are two other popular options if you're looking for more social experiences.
4. Buddying up can be good for your budget
Two words send shivers down the spines of solo travelers: single supplement. Since hotels charge by the room — not by the number of people using the room — you'll likely be charged the same rate as two people sharing a room if you book alone. . Try to reserve a single room well in advance, but if you can't do that, check any single supplement charges before you book. You can also ask about a roommate option where you sign up to share a room with another solo traveler, saving money and making a friend.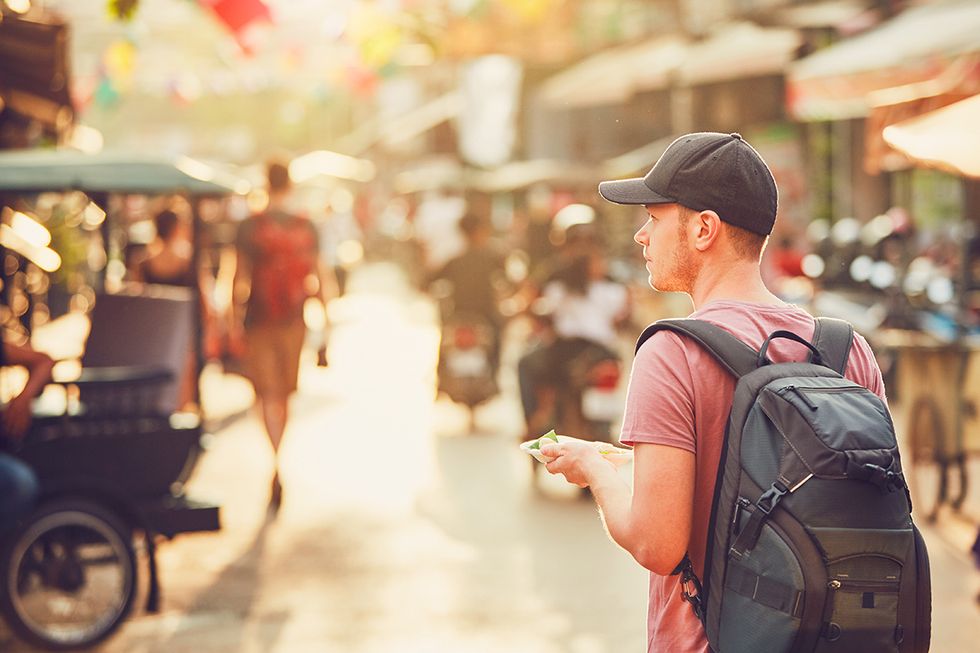 5. Choose your destination wisely
The world is your oyster but be careful not to bite off more than you can chew. A shorter trip somewhere close to home will give you a good idea of how solo travel works. From there you can work up to bigger adventures. London, Tokyo, Sydney, Melbourne and Bangkok all rank very highlywith solo travelers from the U.S. And there are plenty of great U.S. destinations, like New York, Seattle, San Diego and Washington, D.C., and lots of great options on a smaller scale, like Austin, Texas; Charleston, South Carolina; Asheville, North Carolina; and Boulder, Colorado. Most of those are big, vibrant, bustling cities with enough to keep you entertained around the clock, and each gives you the chance to meet other travelers or explore on your own.
6. You're free to make it up as you go
Solo trips mean every decision you make is up to you and only affects only you. Want to ride a mule deep into the Grand Canyon? You can. Want to spend three days in the Louvre? That's your call. Want to sleep in until midday? Go for it.
Perhaps the greatest benefit of traveling alone is that you can do what you want whenever you want, and you can change your plans at any time. The freedom to make it up as you go is rare in everyday life and it won't last forever, so embrace it while you can.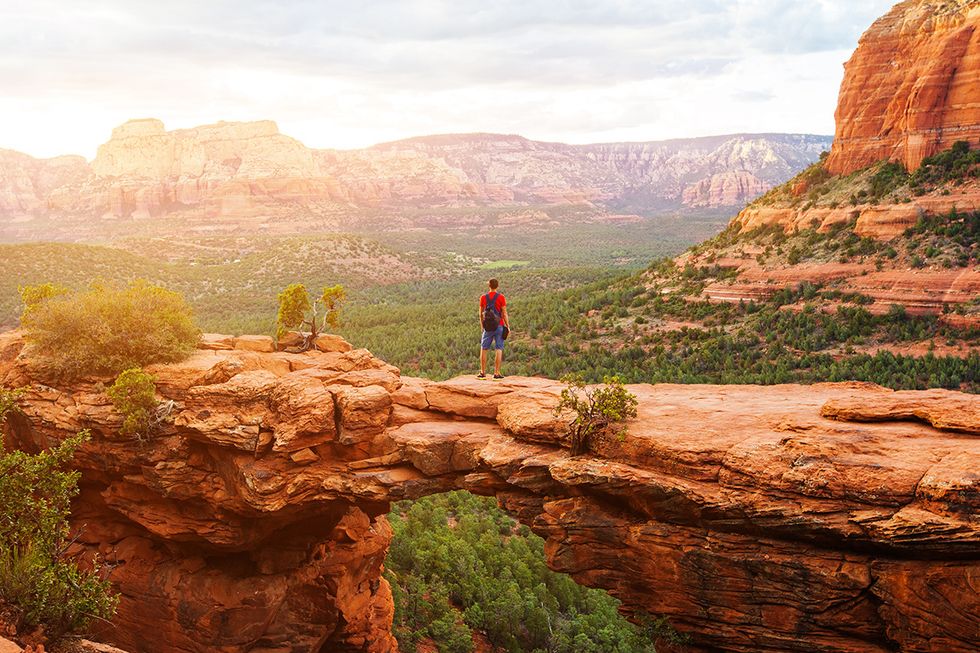 7. You may encounter and defeat a new phobia
Solomangarephobia is the fear of eating alone in public. The dreaded table for one can be the most difficult and awkward part of solo travel, but it doesn't have to be. Seek out a casual cafe rather than a fancy restaurant. Then find a seat at the bar, on a terrace or in a booth, bring a book or your diary and chat to the restaurant staff. And from time to time, you can avoid the awkwardness completely by ordering room service and eating dinner on your bed.
8. You'll learn more by talking to the locals
Travel guide books and apps are great for gaining a better understanding of a place, but they're never as effective as speaking to the locals. An all-night salsa dancing joint in Havana, a secretive speakeasy in Brooklyn, the hands-down best street food in all of Bangkok — nobody knows the local scene like a local. Smile, attempt to say hello in their language, ask questions and you'll end up with a far better experience — and maybe even a friend for life.
9. You'll need a secret stash of cash
Running out of money a long way from home is never fun, but it's even more of a problem if you're all by yourself. To guard against an unexpected emergency, take a $100 bill and tuck it under the sole of your shoe. You might not need it, but if you do, that little piece of paper might just get you out of a scrape.
10. And you'll need to act appropriately
When you're traveling on your own, a little caution goes a long way. Research which neighborhoods are and aren't safe to roam, particularly alone and after dark. If you get lost, avoid standing around poring over maps like an obvious out-of-towner. If you drink, don't drink too much that you can't easily find your way back home. And as cynical as it might sound, keep an open mind but trust no one. The world is a big and beautiful place, but trust your common sense.
Solotravelerworld.com is an excellent resource to find out more.
And wherever you choose to travel, begin your solo trip by booking your flights via united.com or the United mobile app.