When travelers imagine visiting China, they usually think of the big three cities — the ancient history of Beijing, the dramatic skyline of Shanghai and the waterfront beauty of Hong Kong. But the Asian nation is home to five more cities that boast populations of more than 10 million people each.
China's growing number of secondary cities — including Hangzhou and Xi'an — are becoming popular tourist destinations for those interested in going outside of the more established cities and truly experiencing Chinese culture and history. United Airlines launched service from San Francisco to Xi'an and Hangzhou, both on Boeing 787 Dreamliner jets, which took me on an epic journey I am not soon to forget.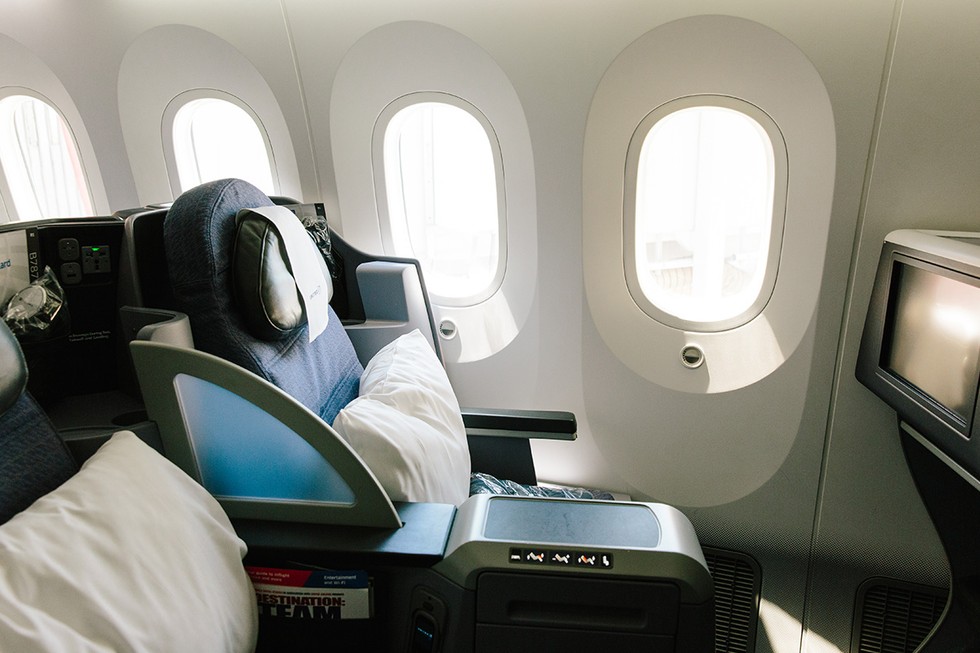 On board the 787 Dreamliner from SFO to HGH| Photography by Simone Anne Lang
Seamless transportation to a foreign land

After a nice respite in the United Club SM location at San Francisco International Airport, we boarded our 787 Dreamliner headed for Xi'an. The crew warmly welcomed us and allowed us to visit the cockpit as passengers continued boarding.
United's BusinessFirst® cabin on the 787 Dreamliner features lie-flat seating in a two-two-two configuration. Passengers are also provided with a large pillow and a light but comfortable duvet. The seat features an outlet as well as a USB port, which allowed me to charge up my iPhone and iPad during the 13-hour journey. With my fully charged devices and in-flight Wi-Fi, I was able to keep my social followers up-to-date with everything happening in the air.
Before taking off we were offered pre-departure drinks — a nice way to start the flight. As a busy working mother, I don't get too many opportunities to see the latest movies so I was pleased with the 150 hours of movies and television offered. After getting my entertainment fix, I drifted off to sleep in my lie-flat seat for a relaxing nap.
There was no chance I'd go hungry on my flight with food options ranging from Mongolian beef with rice to traditional Chinese meatball and noodle soup. My full belly left me anxiously awaiting my arrival in a new and exciting land.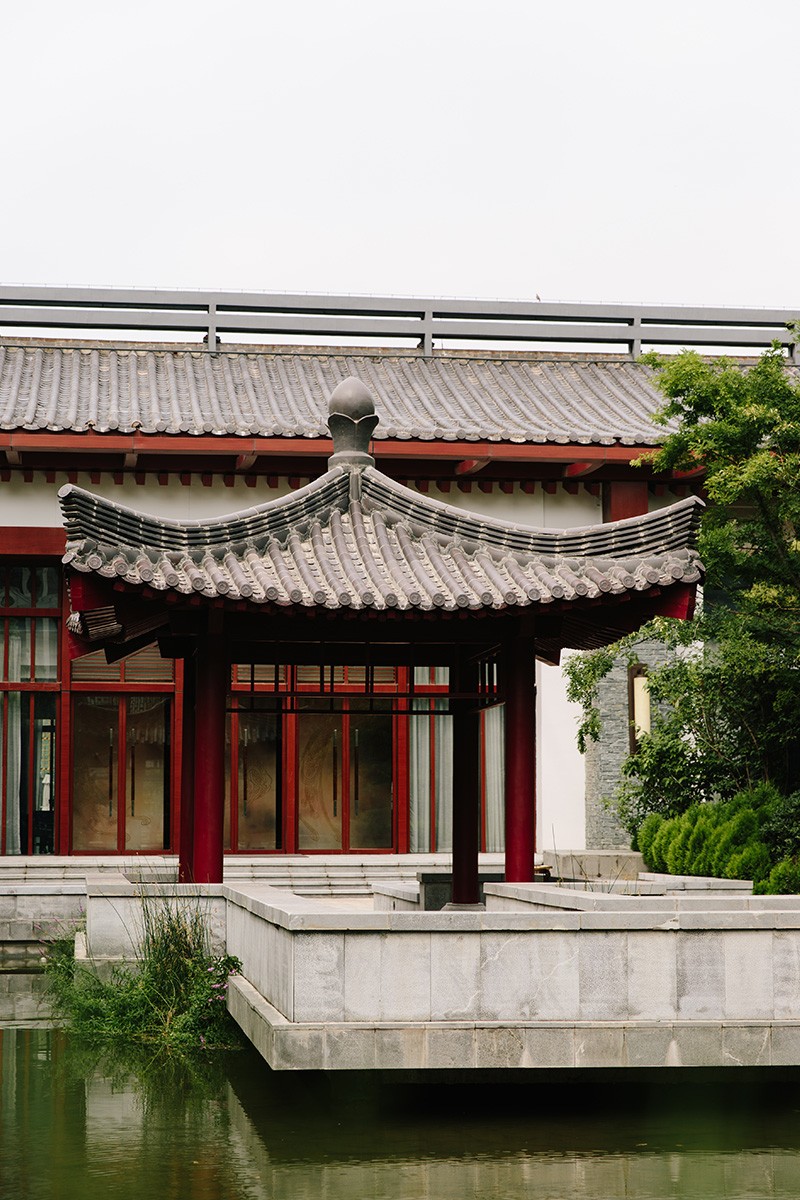 Historically inspired property of the Angsana Xi'an Lintong| Photography by Simone Anne Lang
Welcome to Xi'an

Xi'an is the capital of Shaanxi Province and the heart of ancient China. It is 675 miles southwest of Beijing, at the eastern end of the Silk Road. The city, with a population of more than 8 million people, is the center of the region's space, national security and research and development activities.
Upon landing at Xi'an's Xianyang International Airport, we were transported by private bus to the Angsana Xi'an Lintong Hotel & Resort, about 40 minutes away. Sitting at the base of the lush Lishan Mountain, the hotel has amenities galore, including six karaoke rooms, seven mahjong rooms, a yoga studio, pool and meditation lounge.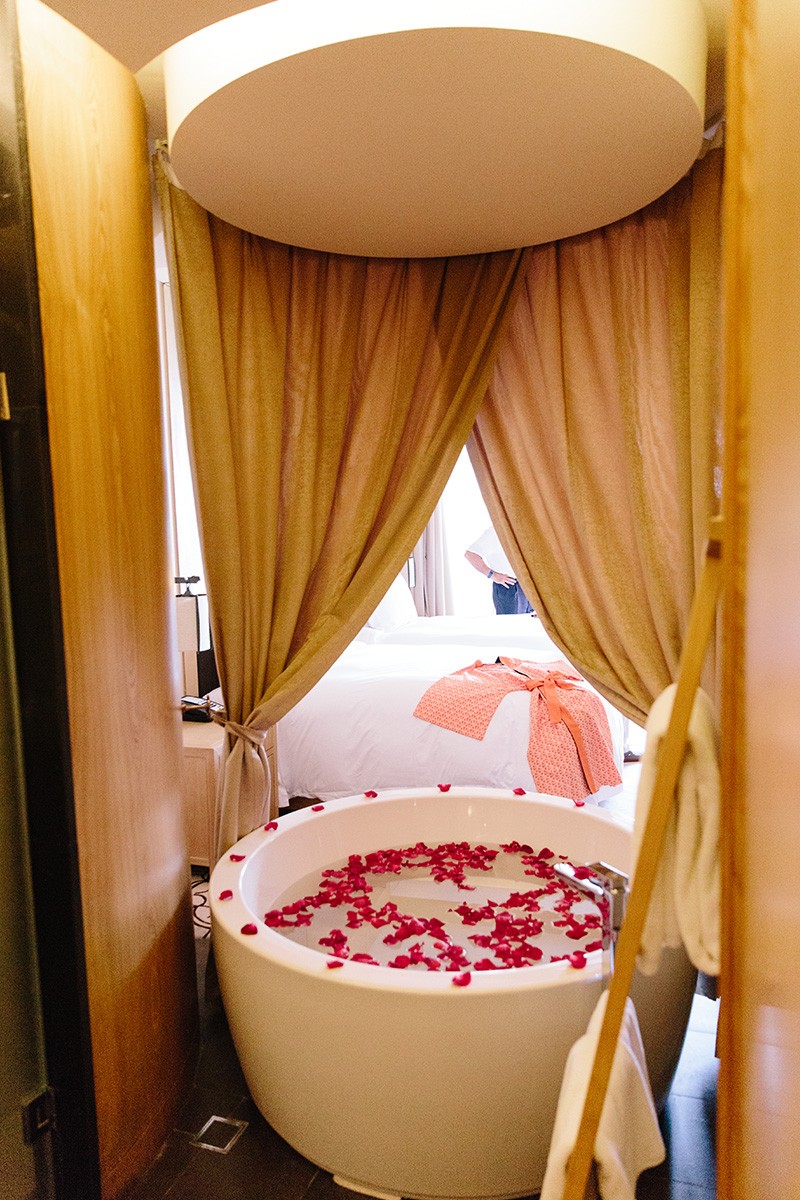 Accomodations at the Angsana Xi'an Lintong| Photography by Simone Anne Lang
As I entered my room, I was met with all of the creature comforts needed for both work and play — a large king-sized bed and luxurious tub, incense and scented room oils, plus a spacious work area and TV, offering entertainment ranging from CNN to the latest movies. Cookies were served every evening before bed.

During our time in Xi'an, we were treated to traditional Chinese cuisine which was a culinary adventure unlike any I've experienced. Our first taste of Xi'an culture was a traditional four-course Chinese meal, where we feasted upon Shaanxi style double-boiled mushroom soup, pan-fried cod and dumplings, and sour cucumber seedlings. For those less adventurous, food to remind you of home was not far off with traditional Western breakfast items available in the morning.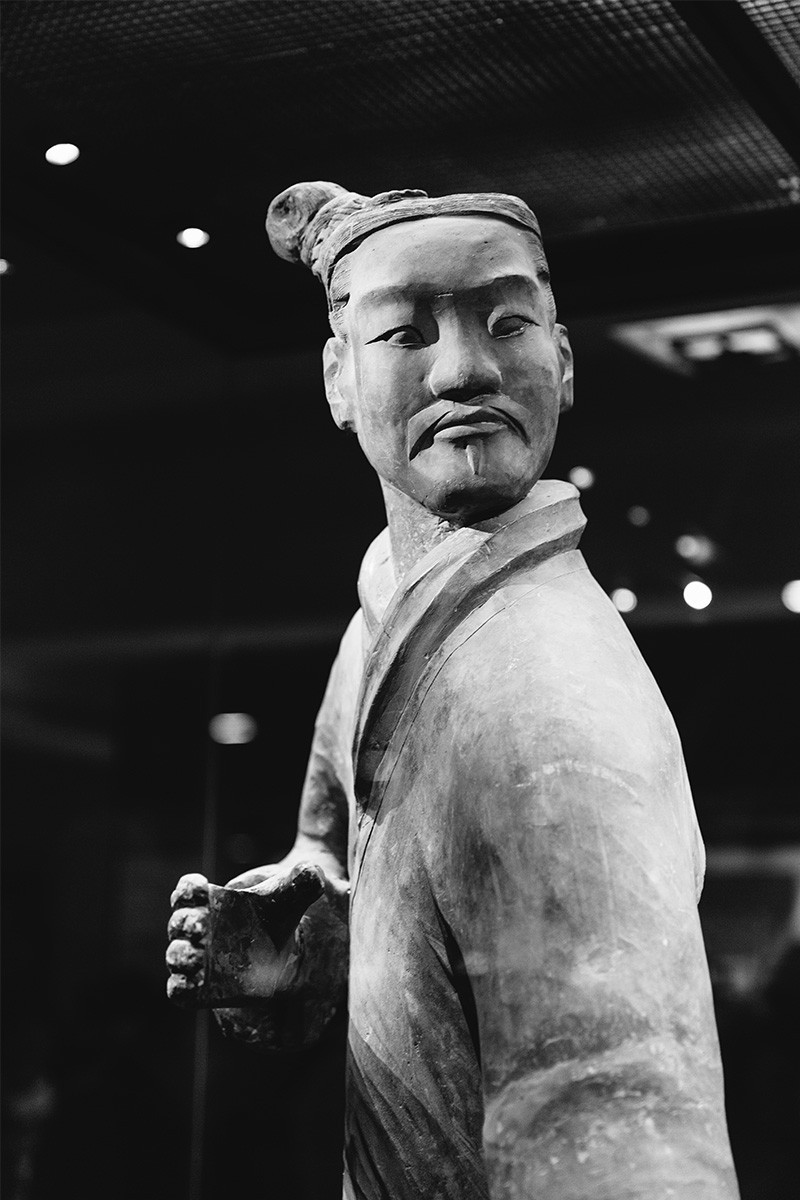 Terracotta Warrior at the famous museum in Xi'an | Photography by Simone Anne Lang
Beyond the deliciously exotic food, X'ian offers an abundance of history. Our second day brought us to Mausoleum of the First Qin Emperor, home of the world-famous Terracotta Warriors. Included on the UNESCO World Heritage List, the warriors are part of a complex created in 210 B.C. that was built to duplicate the emperor's ancient capital of Xianyang.

The original chamber that held the warriors was first discovered in 1974 by local farmers trying to dig a well. Since then, four main pits have been excavated; three contained figures and one was empty. The warriors and horses were made using molds for each separate piece. Every figure in the complex is unique and at one point in history they were all brightly painted.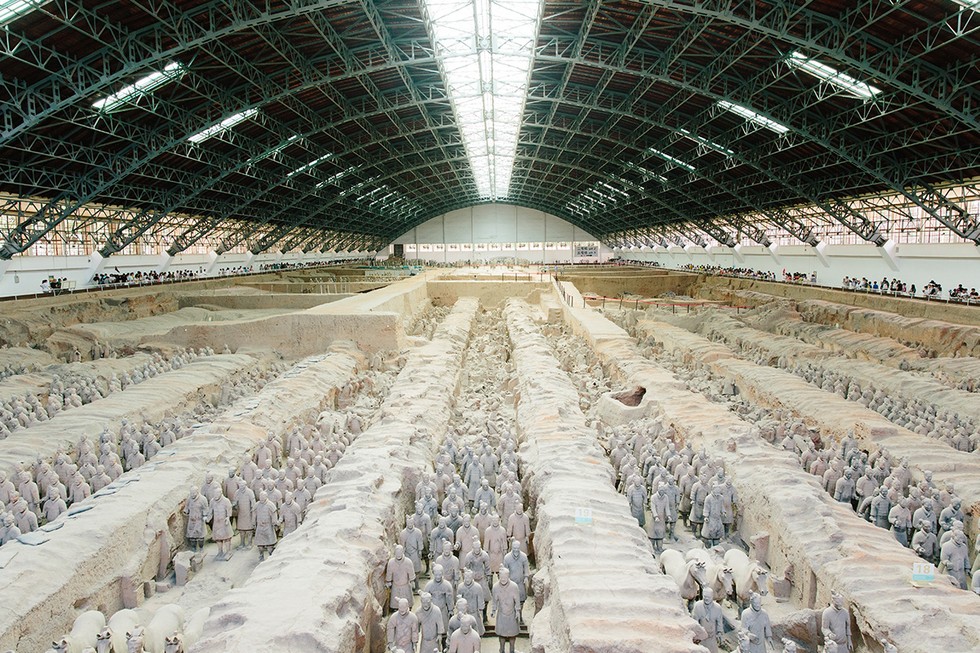 Terracotta Warrior Museum in Xi'an | Photography by Simone Anne Lang
The museum, housed in three facilities, features more than 6,000 customized, life-sized figurines carrying weapons along with their horses and chariots. With more than 200 pits in total, the museum is still unearthing and restoring statues. The site receives more than 2 million visitors each year.

Other tourist attractions in the city include: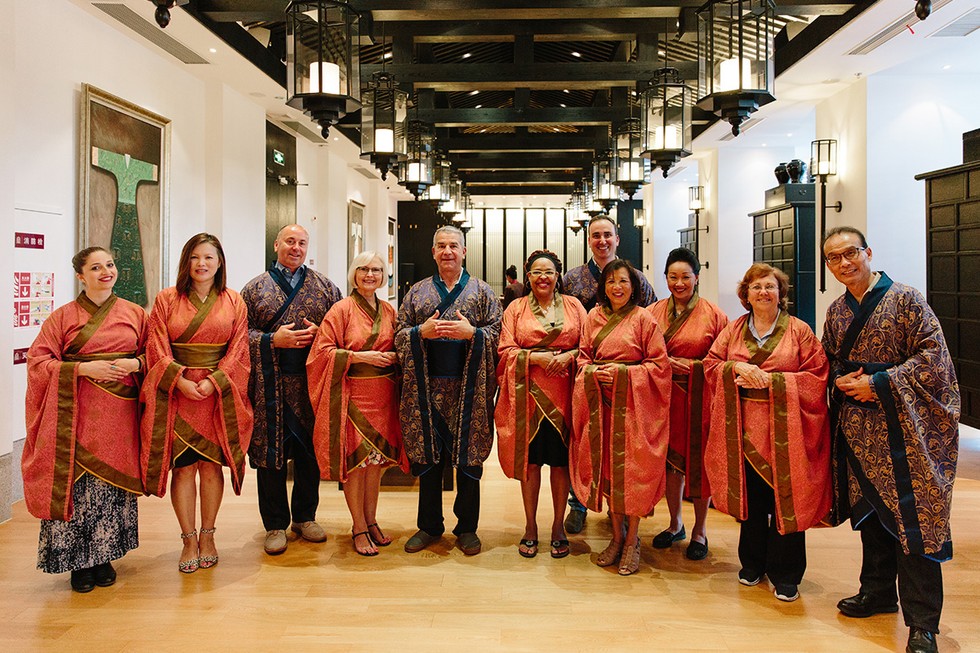 Traditional dinner at the Qin Restaurant of Reallove in Xi'an| Photography by Simone Anne Lang
After the tour, we were taken to Qin Restaurant of Reallove, where we dressed in beautiful, intricate Qin robes and were served a traditional Chinese feast. As each dish was presented, a server dressed in the robes of the Qin dynasty explained how it was created. The meal included marinated goose feet wrapped in pork skin, cold sesame noodles, hot and sour soup Haojing style, smoked fish General Wang Jian style, General Lian Po deep-fried meatballs, boiled white radish with abalone sauce Qilu style, mini pumpkins with stir-fried vegetables, tofu pudding, braised pasta Liu He style, steamed vegetarian buns, and fried persimmon with Osmanthus. It was a meal truly fit for royalty.

After dinner, we saw a spectacular musical show called "A Song of Everlasting Sorrow," which was a loose Chinese interpretation of Romeo and Juliet. It was performed at an outdoor theater on an enchanting lake, with a lighted mountain as a backdrop. The evening ended with a visit to Angsana's famous hot springs, a tranquil location for reflective thought.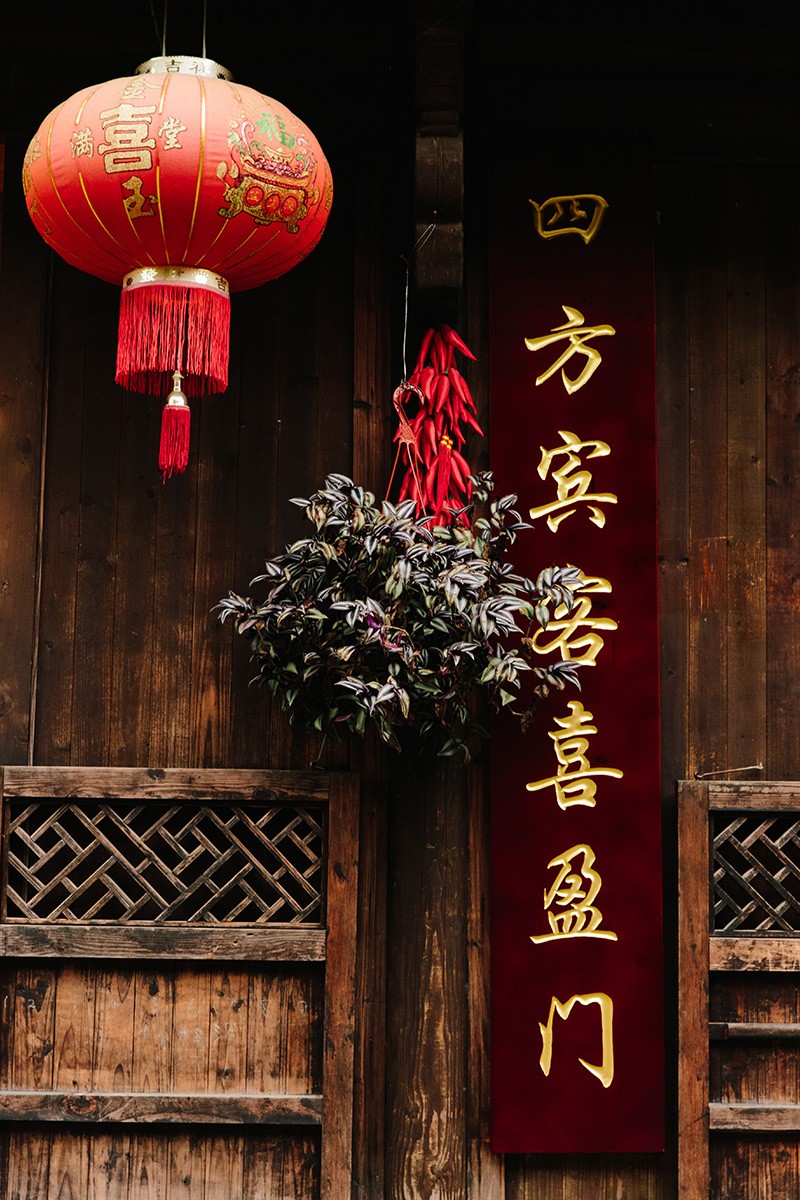 Historical street Xixi Wetlands outside of Hangzhou | Photography by Simone Anne Lang
Experiencing Hangzhou

After a two-hour flight from Xi'an on day three, we landed at Hangzhou Xiaoshan International Airport and were transported through the city center and across the Qiantang River to the 72-room Banyan Tree Resort Hangzhou, which hugs Xixi National Wetland Park. We took a quick tour of the park, including a beautiful lotus flower preserve, the Xiaogu Bridge and the Plum Villa.
Featuring traditional Chinese architecture, Banyan Tree Resort included villas with fireplaces, large balconies and terraces. The buildings were covered in ivy crawls, and with each corner you turned a new space of tranquility could be found.
Downtown Hangzhou is known for being part of the Silk Road and the center of China's tea trade. It's also the capital of the Zhejiang province, two hours southwest of Shanghai, and was for a time the capital of China. It is also the starting point of the Grand Canal, a 1,200-mile waterway built in 604 that connected the city with Beijing. It took six million laborers and six years to build, and parts of the canal are still in use today. In 2014, the canal was placed on the UNESCO World Heritage List.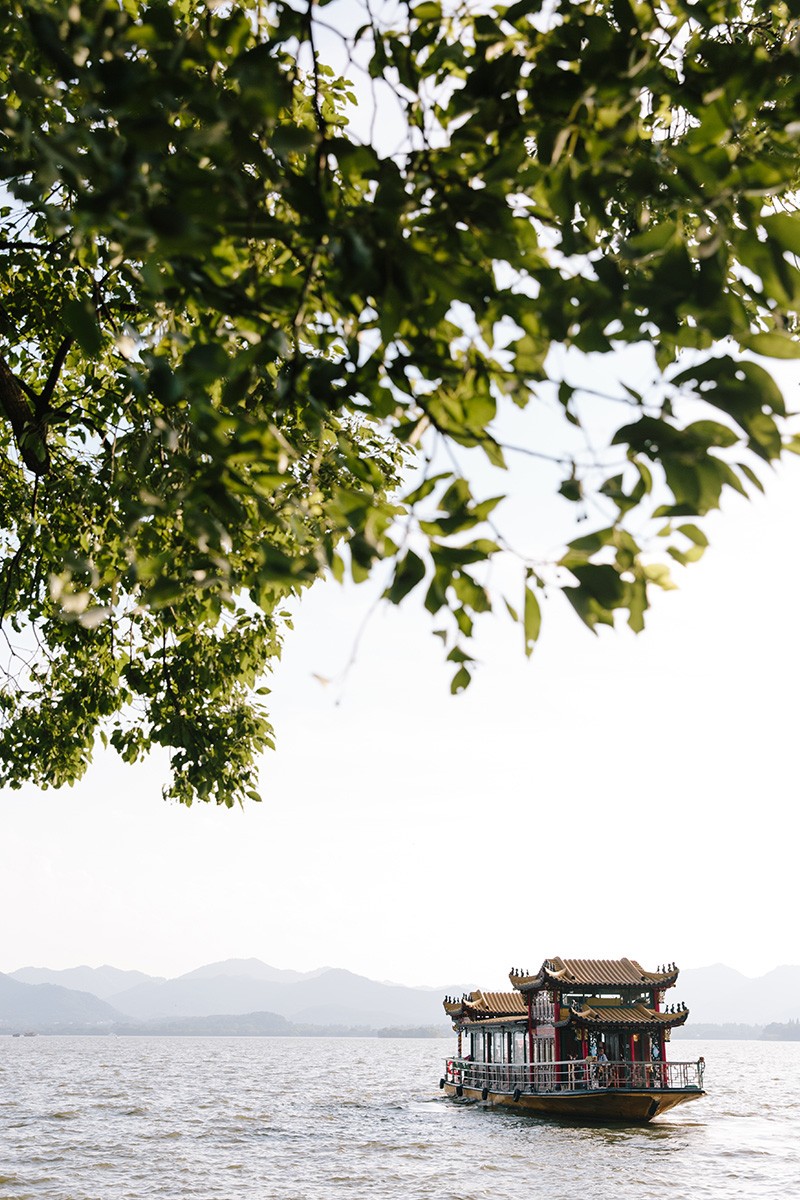 Sunset paddle boat ride on West Lake, Hangzhou | Photography by Simone Anne Lang
From there we took a paddle boat tour on West Lake, where we saw Lou Wai Lou, the oldest restaurant in Hangzhou. We continued our tour with stops at the West Lake Guest House, the summer home of Chairman Mao, and a house that was owned by General Chiang Kai-Shek, the founder and president of Taiwan. Each landmark had its own distinct architectural charm, reflective of its historical era.

The city of Hangzhou has rapidly become known as China's Silicon Valley. The Chinese ecommerce company Alibaba Group, created in 1999, was founded here by native son Jack Ma. Companies like Apple and Cisco also have major operations in the city, but Hangzhou is the true center of China's tea industry. While there we took a tour of the Meijiawu Tea Plantation, home to 160 tea houses, where we learned how the tea is picked and processed. We drank samples of the region's prized white tea, which is so famous that the president of China routinely gives it as a gift to world leaders.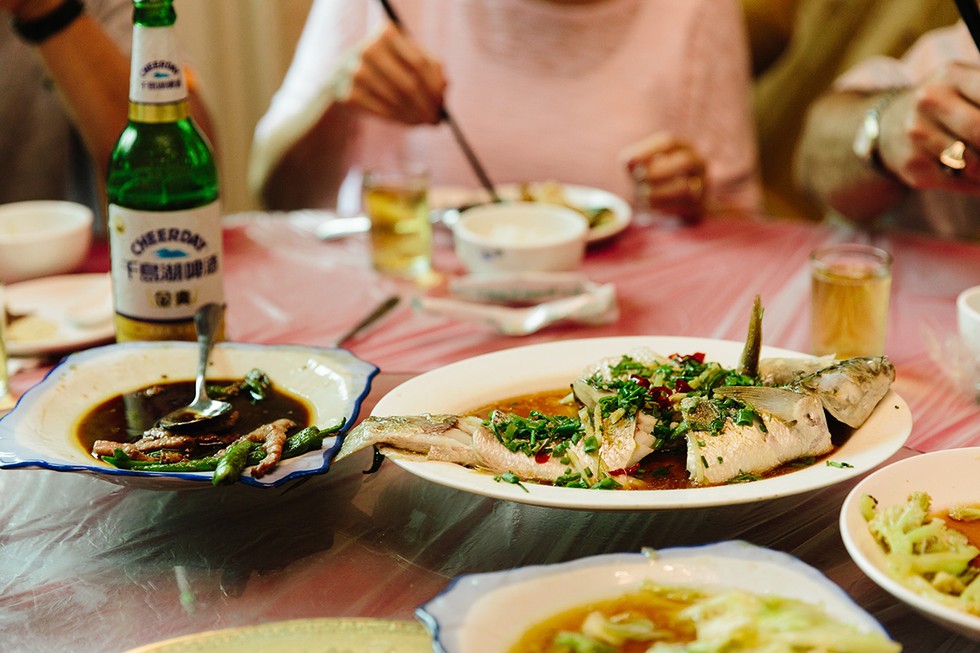 Dinner at a tea farmers home in Hangzhou | Photography by Simone Anne Lang
Lunch was held at a tea farmer's personal home, which featured what the host called "grandma food." The dishes included everything from West Lake whole fish to pork belly with bamboo shoots to sweet and sour pork (which was very different than the Americanized version).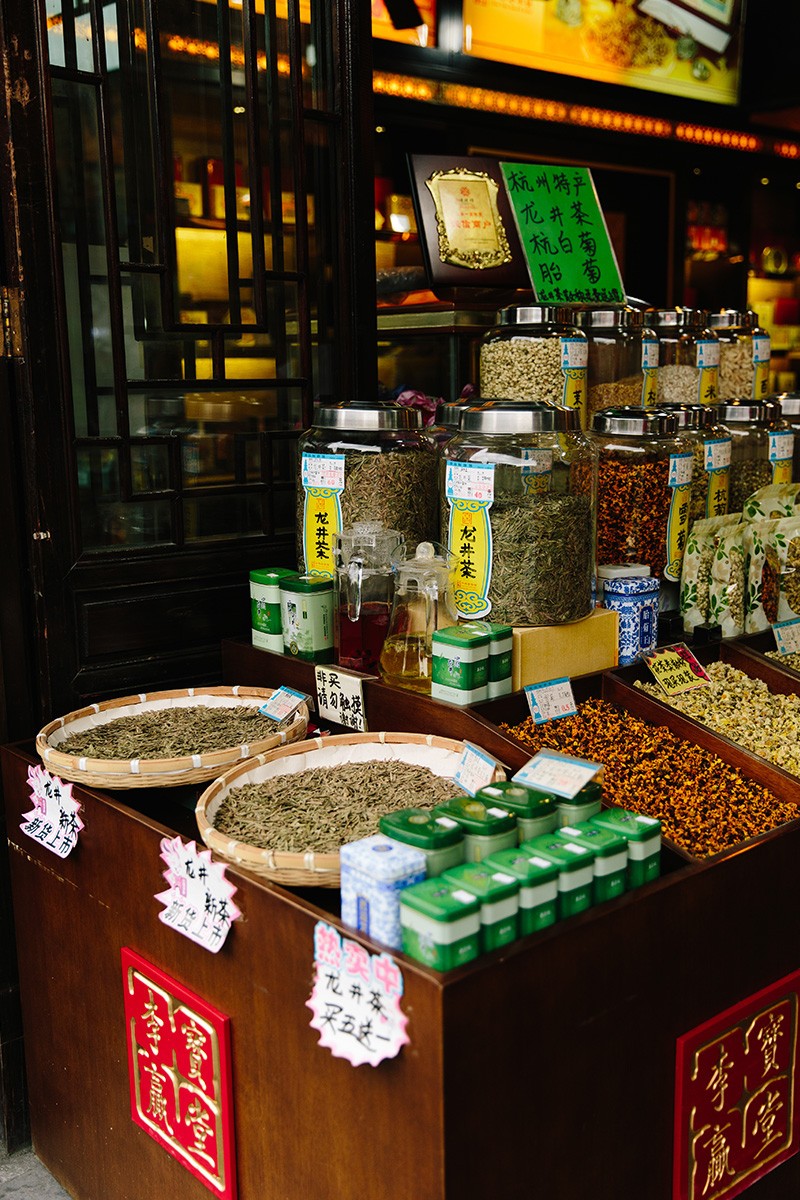 An herbal shop on Qinghefang Ancient Street - Hefang Street, Hangzhou | Photography by Simone Anne Lang
Hangzhou is described as a mix of old and new, with 65 percent of the city occupied by green space. Eighty million visitors came to Hangzhou in 2015, making tourism its biggest industry. Other popular tourist attractions in the city include:

Like many, my idea of China was based on the country's most well-known cities, but there is so much culture and history in the heart of the ancient nation. I will never forget the people I met, the history I learned, the food that filled my belly and the beauty and tranquility that surrounded me on my journey to X'ian and Hangzhou.
If you go
Visit united.com or use the United app to plan your adventure to Xi'an and Hangzhou. United also flies to many other cities in China including Beijing, Shanghai, Chengdu and Hong Kong.