The Hemispheres guide to family vacations
Illustrations by Stacey Lamb | Hemispheres June 2018
Whether your kids dream of being superheroes, star athletes, or, yes, wizards, we've got the perfect family vacation — for them and for you.
If your kid wants to be Iron Man
Have a kid who thinks he can fly? Who shoots repulsor rays from his hands and jumps off the couch into pits of lava to save strangers (i.e., his stuffed animals) from danger? The new Marvel Day at Sea Cruise was designed for him.
Launched in late 2017, this five-day trip offers everything that's normally on a Disney Magic cruise—incredible stage shows, interactive dinners, a stop on Disney's private island, Castaway Cay—with a special all-Marvel day that will leave your kiddo shouting "Avengers assemble!" before passing out on his sleeper-sofa.
Aside from superhero meet-and-greets (smartly, tickets for the most popular characters are timed to avoid lines wrapping around the ship; also, moms, know this: Thor is very attractive), Marvel activities abound. Kids can head to the Oceaneer Club for tutorials with Thor, who teaches them how to wield their own Mjolnir for good, and Spider-Man, who shows how quick reflexes are the key to capturing bad guys. Artists offer budding comic-book illustrators Bob Ross–style lessons in how to draw Iron Man and his pals, and afterward, families can head to one of the movie theaters (plural) to catch a screening of the latest Marvel Studios flick (this year it was Black Panther; next year, maybe Captain Marvel?)
It all culminates in a grand live spectacular on the top deck that sees basically all the Avengers—yes, even Black Widow and Groot from Guardians of the Galaxy—battling Loki, Red Skull, and the Hydra agents to secure Stark Industries' new (and dangerous) power source. It's a clever, high-action show with acrobatics, choreographed fight scenes, and fireworks that will have you cheering louder than your kid. —Ellen Carpenter
The Digs:
Book a deluxe oceanview stateroom with a verandah—because verandah. Being able to sit outside and watch the whitecaps crash while recapping the day with a glass of wine (each adult is allowed to bring two bottles aboard—money saver!) is key once your little ones conk out.
The Feast:
In general, the food is great—crab legs and shrimp at the lunch buffet; beef Wellington at the Animator's Palate; even Hulk green bread on the Marvel day—but definitely do an adults-only dinner at Palo, a northern Italian restaurant offering superb antipasti, lobster pappardelle, Dover sole, and more. And be sure to get the Palo cocktail, made with pear vodka, limoncello, grappa, and prosecco.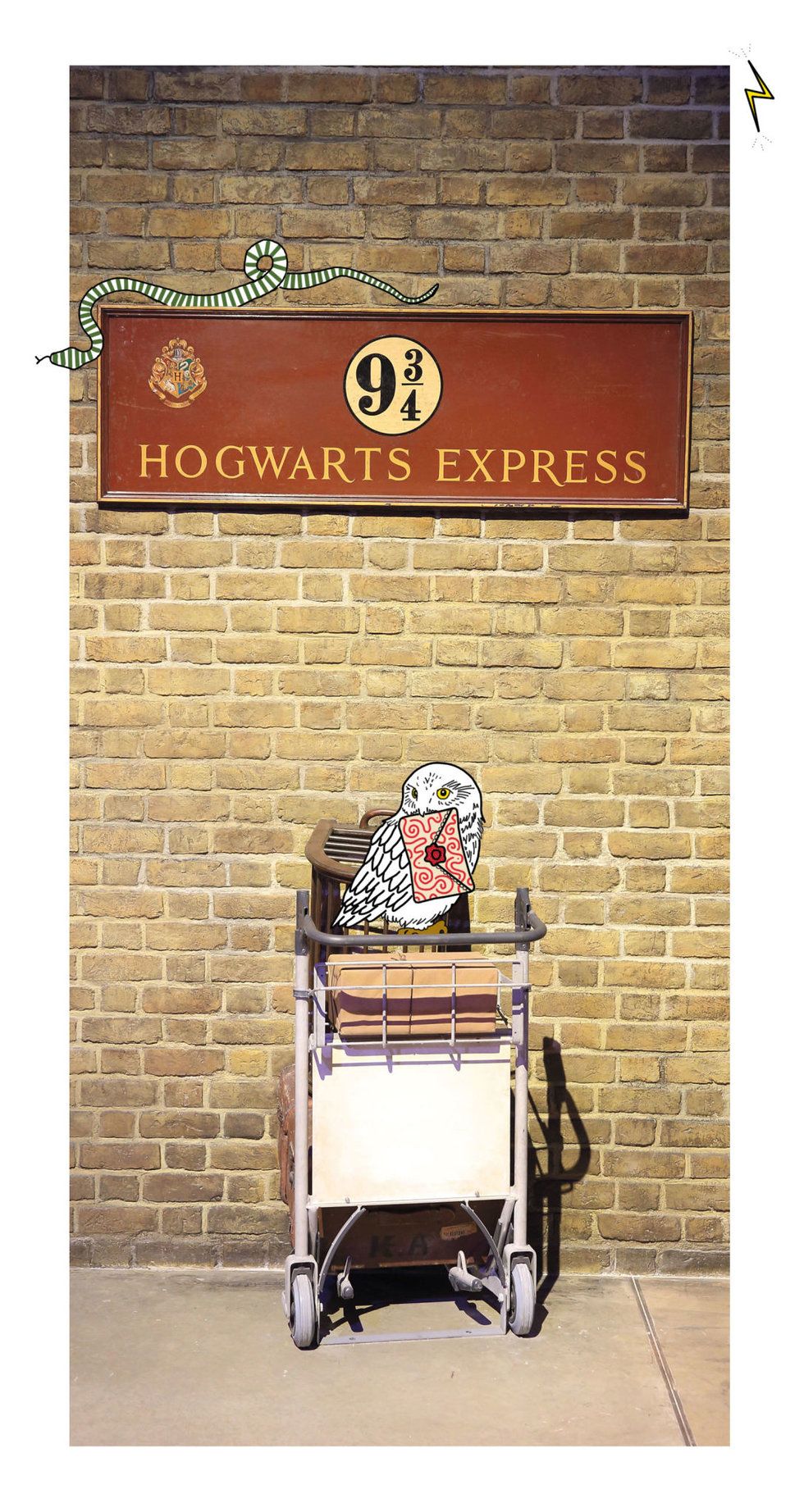 If your kid wants to be Harry Potter

Have a kid who keeps a wand in his bookbag so he can keep trying the Accio spell? Who introduces himself by saying which house he's in? (Gryffindor, obviously.) Fly to London—preferably on Hagrid's motorcycle—where a surfeit of Harry Potter–themed activities await.
Your first task is to visit Warner Bros. Studios, Leavesden (20 miles outside London), where all eight of the Harry Potter films were made. Reservations are required, but once you're there, a docent leads you into the Great Hall, where you'll have hours to roam two sound stages and a back lot full of sets (Diagon Alley!), costumes (Hermione's Yule Ball gown!), props (the intricate 1:24 scale model of Hogwarts castle used for wide shots!), and interactive exhibits that reveal the films' secrets. You can also get your picture taken while riding a broomstick and sample the infamous butterbeer.
Back in the city, visit Platform 9 ¾ at King's Cross Station and other locations depicted in the films with Tours for Muggles, a two-and-a-half-hour walk that starts near London Bridge tube station. By night, head to the West End to take in Harry Potter and the Cursed Child, a two-part stage play based on an original story by J.K. Rowling, Jack Thorne, and John Tiffany. Finally, book a visit to Enigma Quests' School of Witchcraft & Wizardry, where adults and kids work in teams to solve puzzles and riddles to escape their rooms. "Graduates" don Hogwarts-style robes and receive calligraphy diplomas. —Kathryn Jessup
The Digs:
You'll want to book a Wizard Chamber at the Georgian House Hotel to form the foundation of your experience. These cozy suites are hidden behind bookcases and replicate Hogwarts dormitories in detail (cauldrons in the fireplaces, four-poster beds). Also magical: the full English breakfast, which will keep you fueled for hours.
The Feast:
You'll think you've walked into the Leaky Cauldron itself when you descend to Fleet Street's Ye Olde Cheshire Cheese, a family-friendly pub dating to 1667 that played host to Samuel Johnson and Charles Dickens. Kids will love the fish and chips—with mushy peas, of course—and you'll love having a proper pint.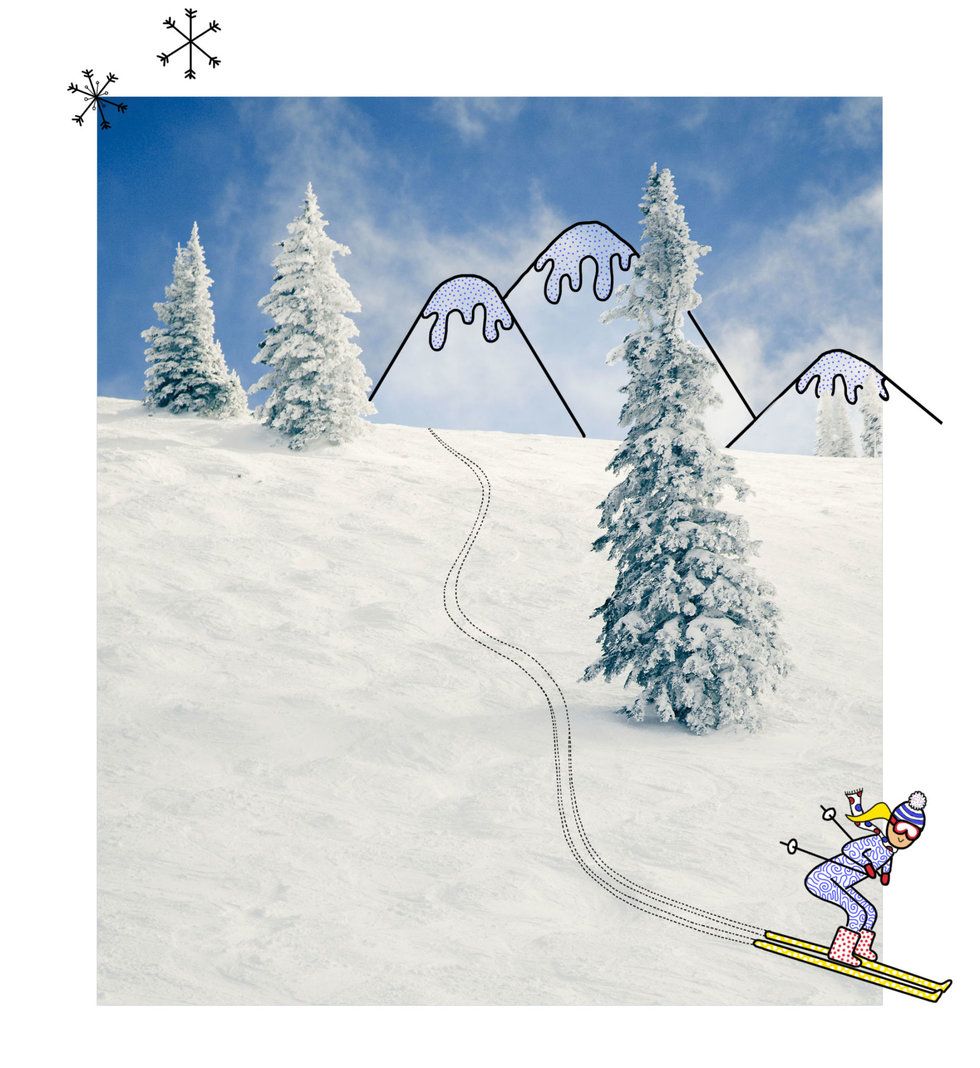 If your kid wants to be Mikaela Shiffrin
Have a kid who collects trail maps and sleeps in her speed suit the night before every trip to the slopes? Who watches the weather incessantly for storm advisories and sets up gates in your backyard, planning her fastest lines?
Wax those skis and head to Colorado, home of Olympic gold medalist and World Cup Champion Mikaela Shiffrin. Earlier this year, the Centennial State native became an investor in Denver-based Alterra Mountain Company, which owns 12 year-round mountain destinations, including one of the best places for kids to learn and race: Steamboat.
Besides having terrain perfectly suited to kids—and the Steamboat Snowsports School to help them master it—the resort operates one of the largest recreational race facilities in the world. The Bashor Race Arena offers daily NASTAR (National Standard Race) events, which give kids of any age an opportunity to compete and compare scores. Top competitors are invited to the annual NASTAR National Championships, where winners earn medals like real Olympians. If that's not enough, racers here also have access to historic Howelsen Hill, the home of the Steamboat Springs Winter Sports Club, which has been helping Steamboat Springs produce the most Olympians of any town in the U.S. for more than 100 years. Better clear some shelf space for all those future medals… —Amiee White Beazley
The Digs:
One Steamboat Place, at the base of the Steamboat gondola, is made for families. A heated outdoor pool, three hot tubs, and a game room equipped with flatscreen TVs, pool tables, and shuffleboard courts ensure that the kids will be able to work off any energy left over from the slopes. Book your stay at the private residence club through Moving Mountains, which offers a hand-picked collection of spacious places.
The Feast:
Before hitting the slopes, fuel up at the Creekside Café in historic downtown Steamboat Springs. Try the Barn Burner—bacon, cheddar cheese, and scrambled eggs on a homemade biscuit smothered in sausage gravy—and pair it with a freshly pressed organic juice. Après-ski, head to Rex's American Bar & Grill, which serves "2 Handed" sand-wiches, brick oven pizzas, and some of the best fish tacos north of the border.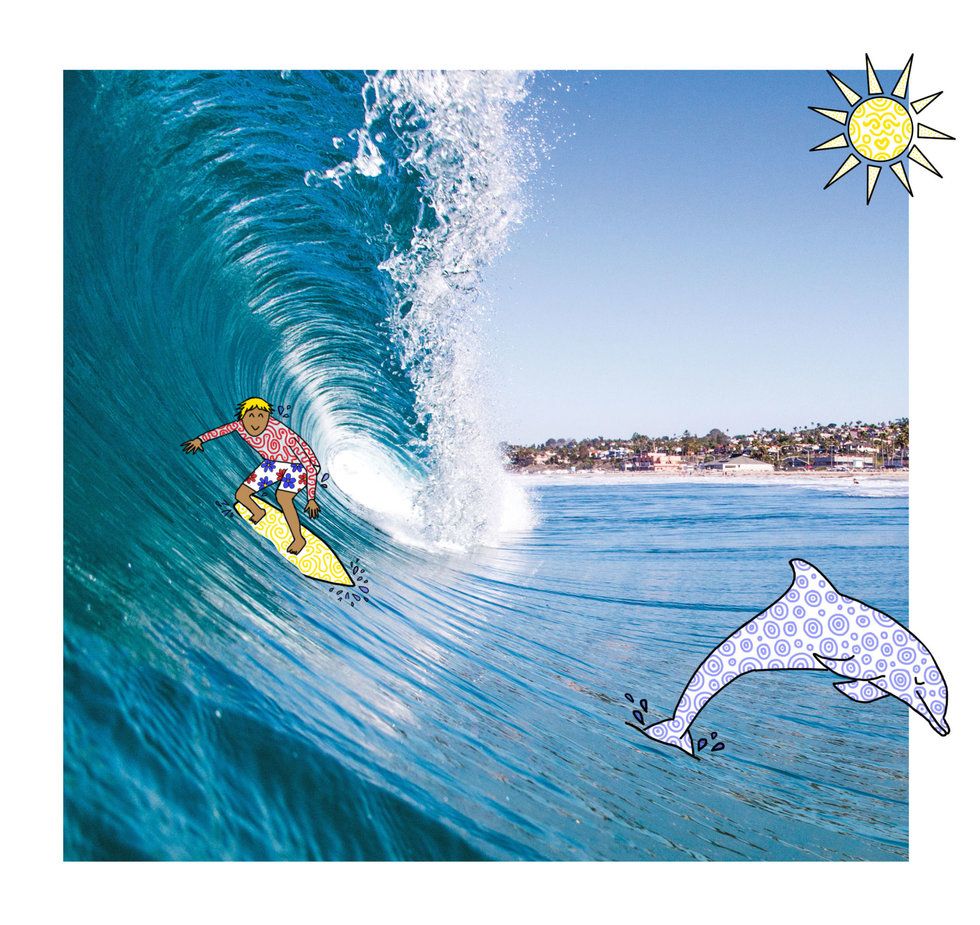 If your kid wants to be Kelly Slater
Have a kid who watches The Endless Summer weekly? Who practices popping up on the coffee table? Take your aspiring surfer where the mountains meet the sea, along the American Riviera.
In spite of recent wildfires and mudslides, the surf scene in Santa Barbara is thriving, and this city with a small-town feel is the perfect place to travel with a teen in search of waves.
"Surf schools and camps are the norm here, just like soccer and baseball," says Heather Hudson, a local surfer and director of the documentary series The Women and the Waves. The best is the Santa Barbara Surf School, which will outfit your kid with a wetsuit and board and select a beach tailored to his level of ability (Leadbetter Beach and Mondos are great for beginners). The school's guides could not be more prudent or more devoted to getting your youngster up on his board and having fun in the Pacific. One-on-one classes are $85, and though they last just an hour and a half, they will leave the kid exhausted. Afterward, let him catch his breath at Rincon Point, "the queen of the coast," and watch the pros catch waves that seem to never end.
Picking out his dream board is next. Head to the Funk Zone, a neighborhood packed with surf shops like Channel Islands, J7, and Beach House, to ogle boards crafted locally by some of the world's most famed shapers and, maybe best of all, share wipeout stories with the righteously tanned store clerks. —KJ
The Digs:
Check in to the new Hotel Californian, where a classic Santa Barbara Spanish exterior gives way to a modern Moorish interior with just a touch of youthful edge. Borrow the complimentary bicycles to explore the Waterfront district and then cool off in the rooftop pool.
The Feast:
Refuel after the lesson with salmon, ahi, or yellowtail poke bowls at Big Eye Raw Bar downtown, and have dinner at the hotel's fine-dining spot, Blackbird. End your meal with a dessert of goat cheese, blood orange sorbet, crispy quinoa, basil, and fennel pollen. It's gnarly—in the best way possible.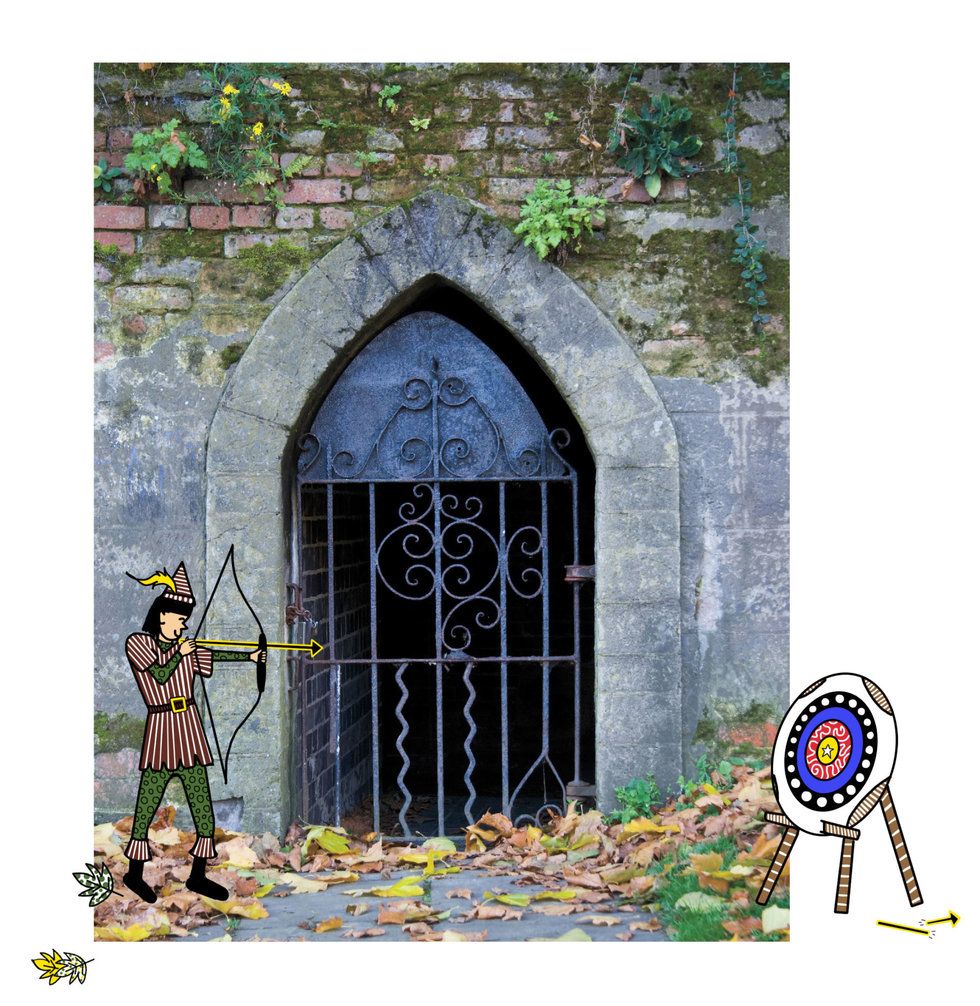 If your kid wants to be Robin Hood
Have a kid who's slick with a plastic sword? Who hits the bull's-eye on her Nerf archery set 9 out of 10 shots? Who's always surrounded by merry compatriots? Time to pay a visit to the home of "the world's first superhero."
Nottingham, a midsize city 110 miles north of London, is known for being the former haunt—possibly, maybe—of the world's most famous outlaw (who may or may not have existed). What is undeniably real is the moral at the heart of the mythology: It's OK to steal, as long as you take from the rich and give to the poor. Kids who challenge this premise are quickly corrected: "The laws he was fighting were unjust!" the men in tights will tell you.
At Nottingham Castle, see where the evil Sheriff once—possibly, maybe—imprisoned Robin. Just across the way is The Robin Hood Experience, a quirky attraction run by a faux Robin named Adam Greenwood. Wander a labyrinth of tiny rooms inhabited by various characters who tell tales of yore. On the way out, buy a mini longbow and a green outfit.
Next, take Ade Andrews's Robin Hood Town Tour—as much a theatrical performance as a historical overview. While tracing the line from bloodthirsty medieval ballads to the sanitized Hollywood version, Andrews is apt to twirl his sword in the air or toot his cow-horn trumpet.
Finally, take up bows and arrows—Robin's weapon of choice—at a lesson with the archery club Wilford Bowmen, where seasoned archers will show your tiny outlaw how to hit a (not very distant) target. Be sure to take a turn yourself, so she can laugh at your failure. —Chris Wright
The Digs:
Not only is the boutique Hart's Hotel within arrow's range of Nottingham Castle, part of it is built on the ramparts. Book one of the two suites so you have room to spread out and don your finest for a meal at the hotel's restaurant, one of the best spots in town.
The Feast:
If fine dining doesn't grab you, head to The Alchemist, which recently opened an outpost in a glorious Victorian building in downtown Nottingham. The food ranges from beet risotto to Moroccan lamb rump, neither of which was likely on the menu in Sherwood Forest.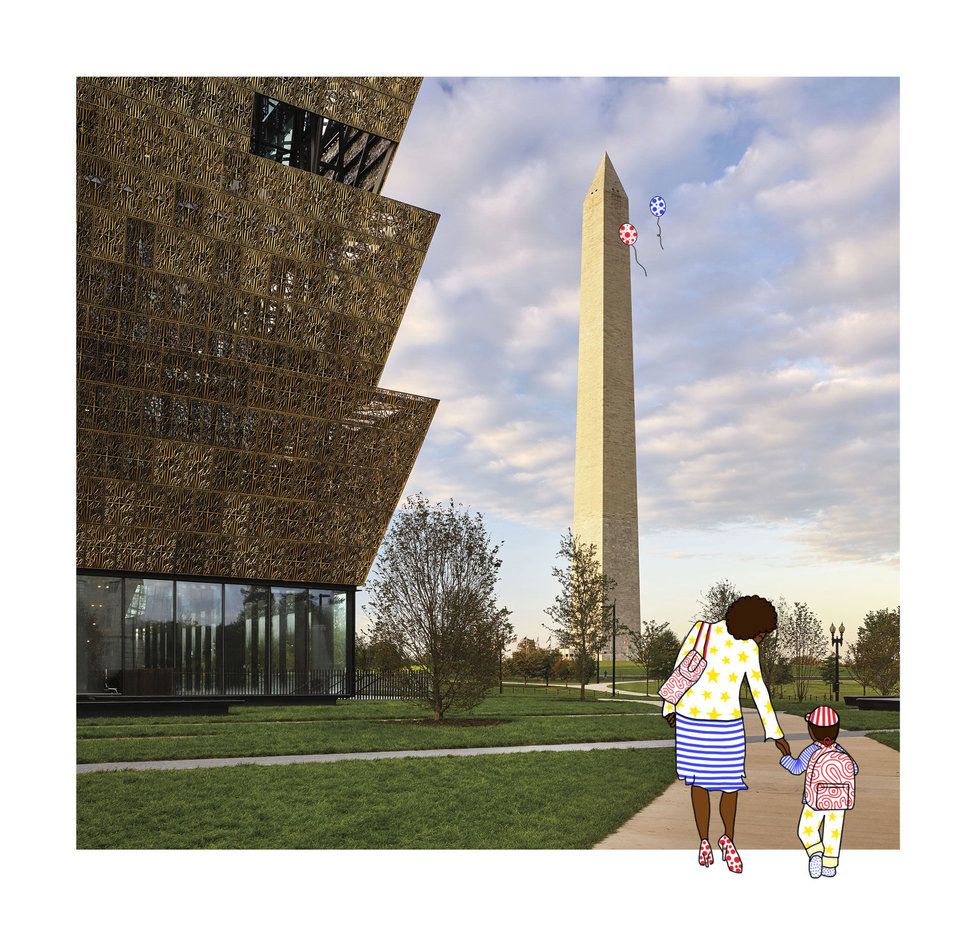 If your kid wants to be Michelle Obama
Have a kid who spends her weekends volunteering at the Salvation Army? Who follows notable figures instead of her friends on Instagram? For a dose of history and hope, head to Washington, D.C.
Make your first stop the Smithsonian National Museum of African American History and Culture, which opened in 2016 and has been the hottest ticket in town ever since. The lower three floors are dedicated to History, from the slave trade to #BlackLivesMatter. It's a painful but necessary exhibit that displays slave shackles so small they must have been for a child, as well as murdered teen Emmett Till's coffin. Before heading upstairs to the more celebratory exhibitions in the Culture gallery, stop in the Contemplative Court, where a quote from Martin Luther King Jr. adorns the wall behind a waterfall fountain: "We are determined … to work and fight until justice runs down like water and righteousness like a mighty stream."
The Washington Monument stands mere yards from the museum, so afterward saunter over to the National Mall and think about how 200,000 people gathered there in 1963 to hear MLK speak about a new future. Next, catch a glimpse of that imagined future at the National Portrait Gallery, which unveiled the Obamas in February. The power of Kehinde Wiley's floral-encased depiction of Barack is impossible to deny. Finally, cab to another depiction of the Obamas that's a must-see for any aspiring Civil Rights leader: the mural at Ben's Chili Bowl, which also features Muhammad Ali, Harriet Tubman, and even Taraji P. Henson. Anyone, after all, can make a difference.—EC
The Digs:
The Hay-Adams is the stay for a kid who wants to be right in the action. (Sasha and Malia Obama slept here before calling the White House home.) From free cookies at check-in to loaner wellies on rainy days, the hotel puts its youngest guests first.
The Feast:
NMAAHC's Sweet Home Café invokes the African diaspora in foods like black-eyed-pea-and-corn empanadas. Later, head to the InterContintental at The Wharf's Kith/Kin, where chef Kwame Onwuachi mixes flavors from Nigeria, Jamaica, and New Orleans.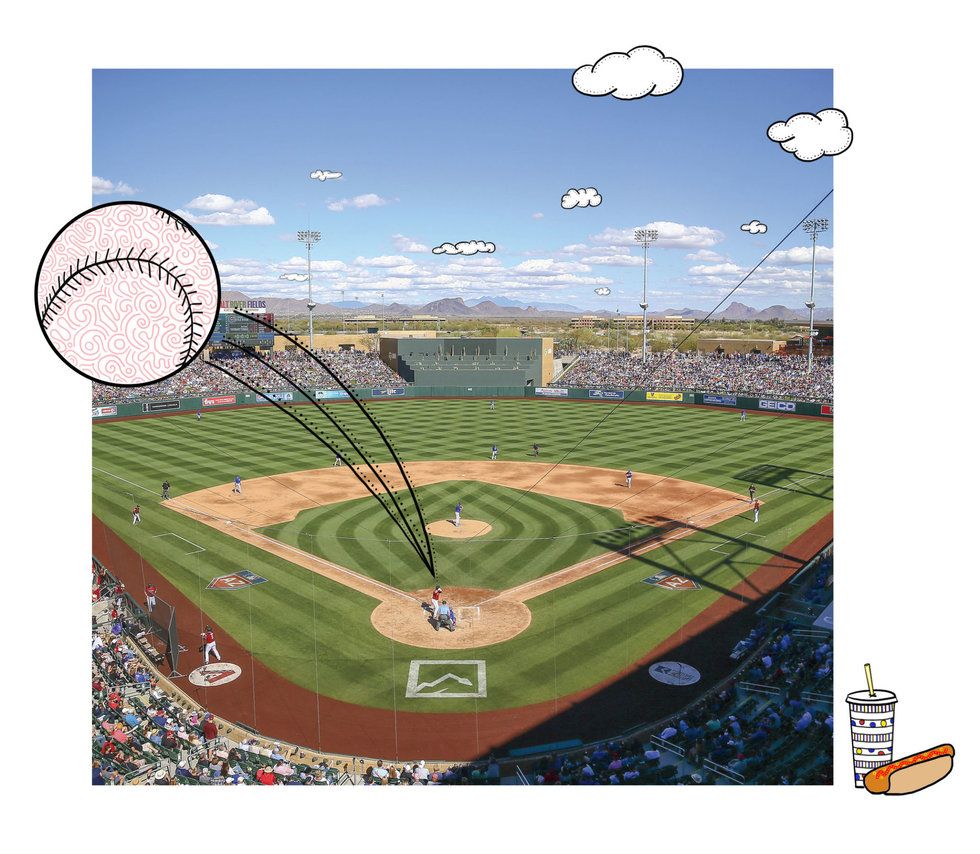 If your kid wants to be Willie Mays
Have a kid who asked for a subscription to MLB.TV as a birthday present? Who cracked every fence slat in your yard pitching imaginary games? Get your little seamhead close to the action without breaking the bank by heading to the Cactus League.
Each year, from late February through late March, 15 MLB teams prepare for the season at facilities located within a 47-mile radius of Phoenix. Here, there's no such thing as nosebleed seats, and a box of Cracker Jack won't set you back $10. The outfield lawn seats at Scottsdale Stadium offer a perfect vantage point for the game while also allowing younger kids to run around. Starting at only $10 a ticket, you'll pay a fraction of the admission at AT&T Park in San Francisco.
Games often sell out, so get tickets in advance, and look for family packages. There are also kid-themed days, such as at Peoria Sports Complex where on Sundays, kids 12 and under can stand with a player during the national anthem or announce who's stepping up to bat. At Sloan Park kids get "First-Timer Certificates" to memorialize their first Cactus League.
The Digs:
The Phoenician, a five-star resort in Scottsdale, offers six swimming pools, I.Fly trapeze lessons, and s'mores and stargazing at night. The Funicians Club gives parents a chance to hit the spa while kids explore the on-site cactus garden and play video games.
The Feast:
For great Mexican food, head to La Hacienda by Richard Sandoval, at the Fairmont Scottsdale Princess. The kids' menu will keep your little ones happy, while a custom tequila flight (there's a Tequila Goddess on staff) and guacamole made tableside will do the trick for you.
Carole Cary-Hopson, Newark Liberty International Airport Boeing 737 First Officer, remembers how it felt piloting her first United flight.
"Shivers" she recalled. "I felt as if this is what dreams are made of. Every single time I come to work, I feel that way."
"That way" was 14 years in the making for Carole. "What dreams are made of" dates back to her childhood in Pennsylvania and frequently visiting her grandma's home in south Jersey that was right by the Philadelphia airport.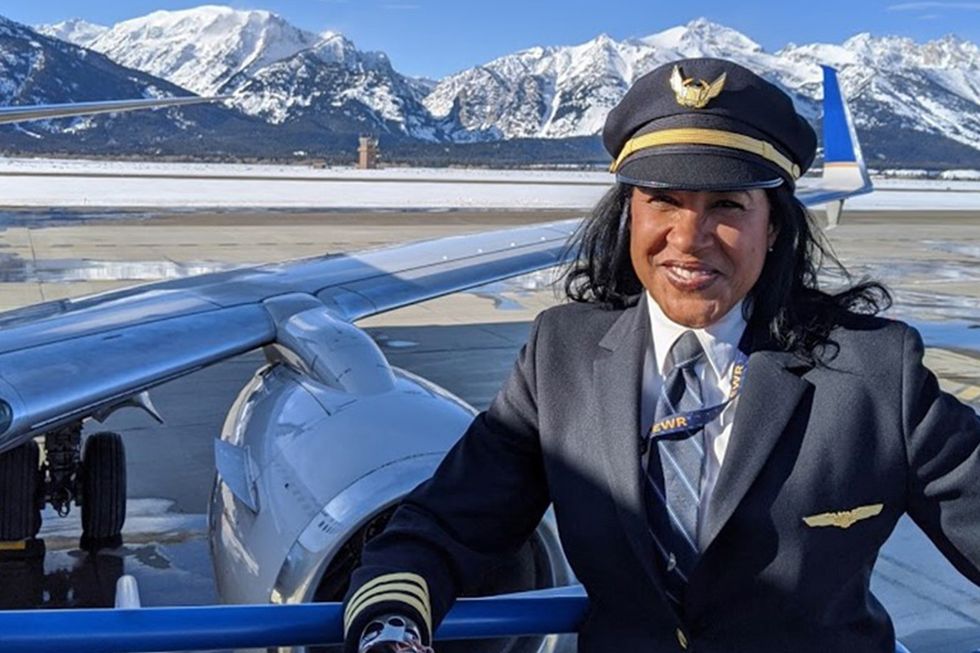 "We would go and lie in the grass by the airport and note the colors of the planes coming in and leaving, how many would come through at a time; we made graphs," said Carole. "I was fascinated by it."

As Carole grew up, she held on to that fascination, but an undergrad and master's degree later, she found herself successfully climbing her way up the corporate ladder, from the NFL to Footlocker. As her duties and roles continued to evolve and grow, Carole observed that she was always on an airplane. In fact, it was on a work trip where that observation and her life-long fascination came full circle.
"I was on a KLM flight and the pilot noticed me looking around and observing everything," she said. "So, he offered me the jumpseat and proceeded to teach me everything across the North Atlantic trip. It was then and there I realized, 'I can do this.' It all came together in my head."
Not long after that flight, Carole went on a date with a man who she now proudly calls her husband.
"I told him on that date, 'I have something to tell you and if you laugh at me about it, I'll never see you again,'" said Carole. Carole proceeded to tell him about her dream of becoming a pilot. A few weeks after that date, he handed her gift certificates to attend a flight school right outside of Manhattan.
From there, Carole moved roles in her corporate career once more, taking a job with L'Oreal where she socked away her paychecks to save up for flight school. In the meantime, she began to network in the aviation world, attending events through Women in Aviation and the Organization of Black Aerospace Professionals (OBAP). It was there she met her mentors, one being American Airlines Captain Jenny Beatty who handed her a mug of Bessie Coleman, the first woman of African-American and Native-American descent to hold a pilot's license.
"I stood on that crowded convention floor with Jenny and Bessie at that time and just bawled," said Carole. "I kept asking myself how I could be an Ivy League graduate and had never heard of her. At that moment, I wanted to do something with her story."
Thus, along with training, becoming a pilot and raising a family, Carole began writing a historical fiction book on Bessie, a woman who had to go to France to learn how to fly because no one would teach her in the U.S. Today, the book is near completion and once finished, 25% of the proceeds will go toward the Lt. Colonel Luke Weathers Flight Academy, an organization within OBAP that aims to grow and diversify the future pilot pipeline.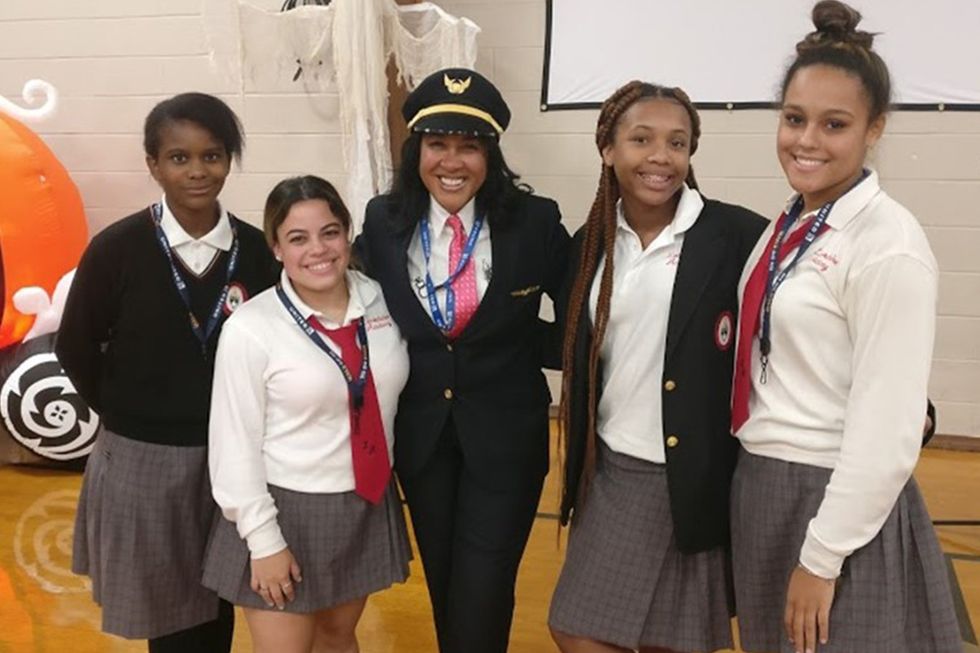 "I hope Bessie is smiling down and has forgiven me for taking so long on writing this book," said Carole. "She continues to provide me with guidance and being an example of determination. I know she would tell me to keep going and to not even dare to stop."

Well, as if Bessie already doesn't know, stopping doesn't seem to be in Carole's vocabulary.
"When you have a goal, there are a series of definitive steps," said Carole. "Each one is important and sometimes, they take many years to reach. But each one of those goals I had in the past were steps that got me to flying."
And Carole's next step?
"Continue to fly and finish Bessie's book," said Carole. "And once the book is finished, the goal is a movie and then sending 100 black women to flight school. With the numbers being only 1-2% African-American's flying, we need to fix that, and I intend to!"
Sisters and United MileagePlus® Premier® 1k members, Kelsey and Courtney Montague, are constantly traveling to create street art pieces for communities around the world. This year they teamed up with us to travel to Peru to explore the beautiful country, and to create a custom mural for a very special group of young women participating in the Peruvian Hearts program. Peruvian Hearts, now part of our Miles on a Mission program, works to support female leaders with access to education, counseling and peer support
Finding tranquility at Machu Picchu
As we hiked up the ancient steps of Machu Picchu, we were surrounded by Incan merchants, servants and townsfolk climbing the stairs to start their day. As foreigners not used to hiking at 7,9000 feet, the locals sprinted by us as we struggled up the steep steps, with the lush rainforest behind us and ancient city just beyond. But even with burning legs and straining lungs, it's likely anyone's breath would be taken away (as ours was) once they reached the clearing above this sprawling city in the clouds. All thoughts of the slightly tortuous route we took to this dazzling ancient city were forgotten the second we laid eyes on this UNESCO World Heritage site.
Along with my sister Kelsey, our Dad and our friend Clay felt the power and mystery when we all arrived at the vantage point over the city of Machu Picchu. The day before we had traveled all day from Denver flying in United's stunning United Polaris®. We slept fully flat on two excellent flights, curled up on down pillows and wrapped in Saks Fifth Avenue comforters. We slept soundly after feasting on steak and chocolate sundaes and spent a layover chatting with bartender, Steven, as he made us cosmos at the United Polaris lounge in Houston. It was wonderful, but the best part? Arriving in Peru so rested and relaxed we were able to completely savor this moment at Machu Picchu. A moment only made sweeter when our Dad turned to us and thanked us for taking him on the trip of a lifetime and giving him the opportunity to see a place he never thought he'd get to visit.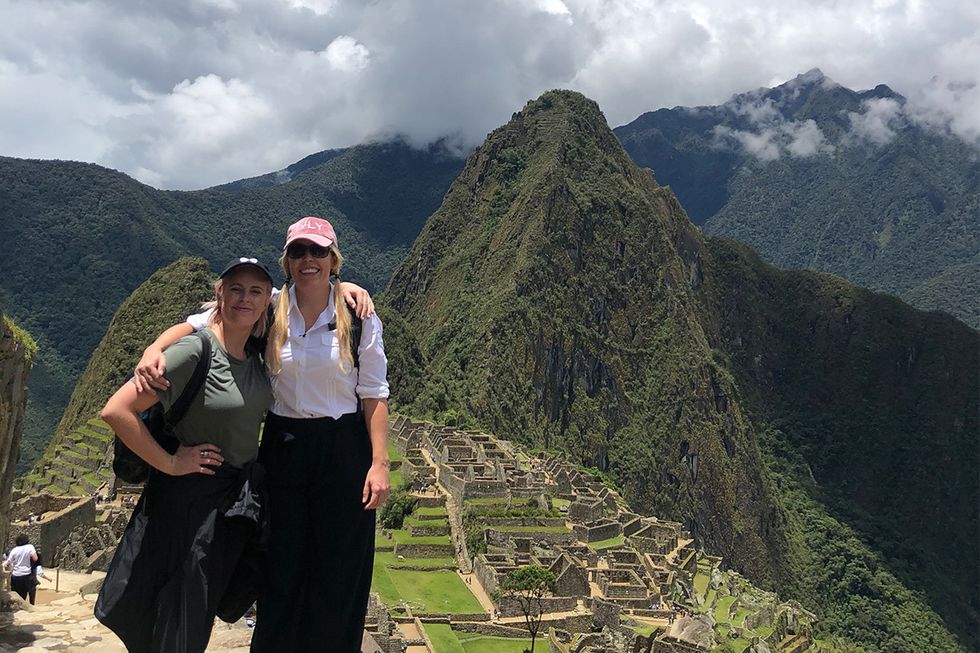 We explore the ruins with the wide eyes of children, enjoying every view and savoring every piece of information from our guide. Llamas 'own' the ruins and gently nudge tourists aside as they scamper between buildings to their favorite pasture. The terraces on the outskirts of the town were used to prevent soil erosion and to farm maize and beans. Condors soar above our heads, their keen eyes hunting for chinchillas tucked into the terrace rock walls.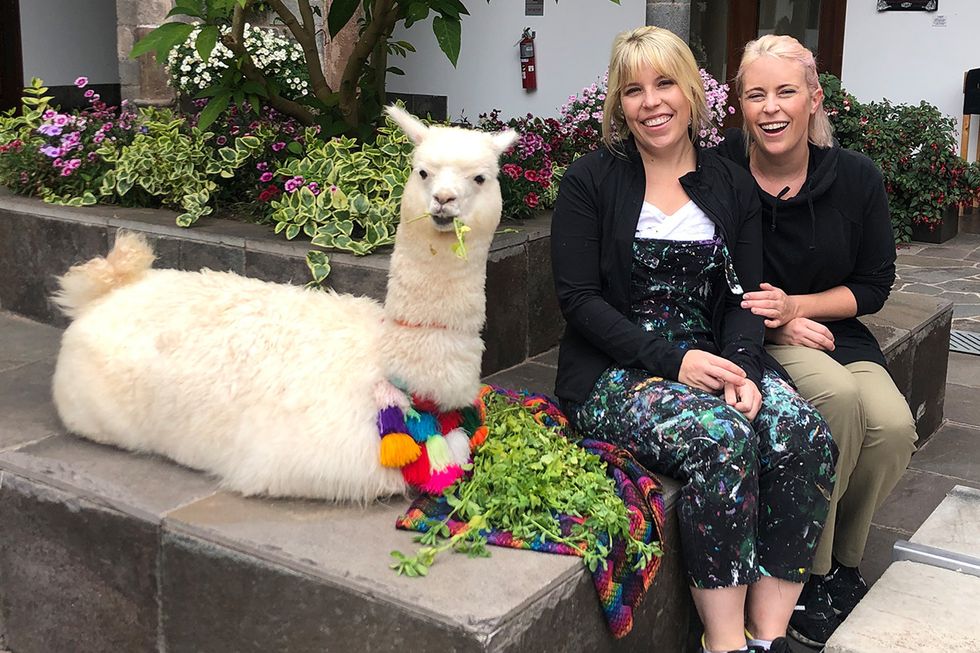 Incan community members that lived or worked in Machu Picchu must have felt the same way we felt the first time they came across this thriving metropolis, situated on top of a mountain. Incan urban planners neatly organized centers for astrological studies, religious ceremonies, sports, commerce and farming. The buildings were built from granite and limestone, likely from a quarry located on the same mountaintop. Some buildings were so finely constructed scientists still don't quite know how the Incans did it.

At the end of the tour we come to the sacred rock — a perfect, flat replica of the Yanantin mountain behind it. Some mystical members of society believe that touching the rock transmits tremendous power. I won't lie that I quietly let my fingers graze the stone as a I walked by. Did I feel a sudden power rush? No. But did I leave Machu Picchu filled with a sense of wonder and a reaffirmed belief that anything is possible? Yes.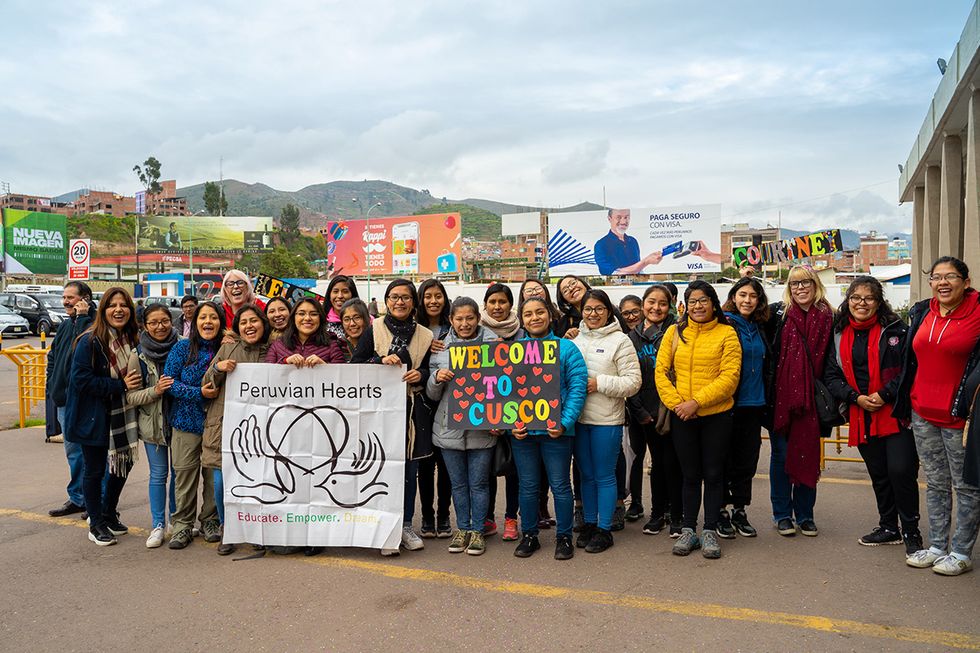 Partnering with Peruvian Hearts

The next morning, we awoke ready to tackle the most meaningful part of our trip to Peru — working with Peruvian Hearts.
Peruvian Hearts works to support women by giving them access to education, counseling and peer support. They are currently working with 32 talented, bright young women who they have hand-picked from secondary institutions across Cusco. They focus on supporting brilliant engineers, psychologists, teachers, scientists and doctors. These are the future female leaders that will change their communities, their country and the world for the better.
When we arrive to meet these scholars, they cheer, and each young woman gives Kelsey and me a hug. Overwhelmed, we both begin to cry. We are so grateful for our job as a traveling street art team, but we are on the road so much we are often very lonely. We can't remember the last time we received so many hugs or saw so many bright smiles.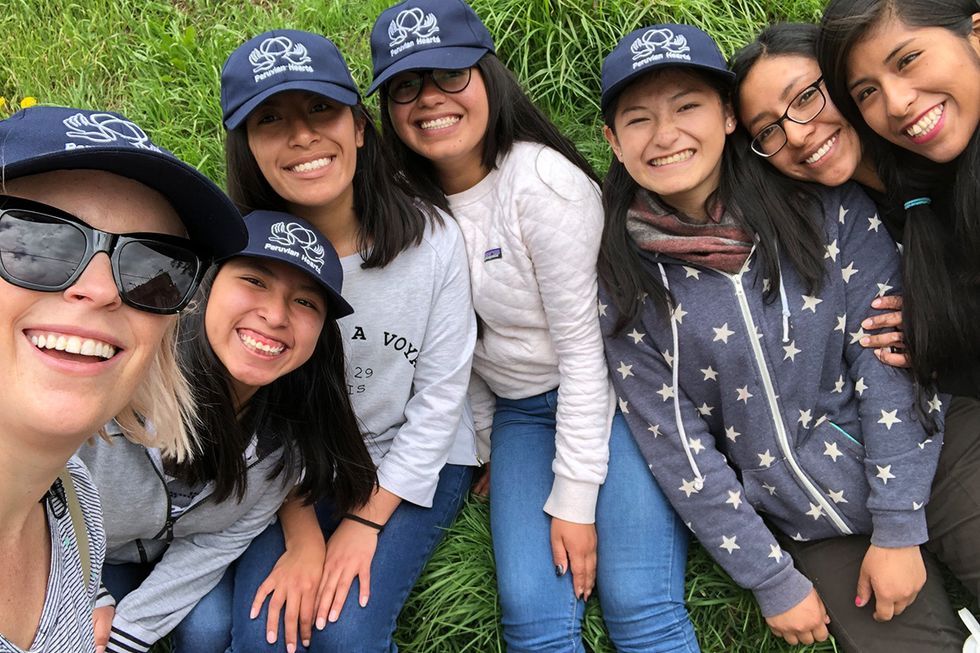 When we arrive to the Peruvian Hearts headquarters a number of the young women tell us how they found Peruvian Hearts. Aldi, a brilliant engineer in training, was asked to join this special organization because she was first in her class in secondary school. She grew up in tough financial circumstances — her mother is ill and unable to work, and her father works in construction. As the only person in her family who has attended university, she is the primary hope of her family. Tears stream down her face as she describes how tough it has been for her family to survive. So many of these young women tell similar stories and carry the weight of their entire family's future squarely and proudly on their shoulders.

These stories reaffirm the reason Kelsey and I decided to join forces with United — we hope to make that weight on their shoulders a little lighter. As we worked on the mock-up for the mural to commemorate Peruvian Hearts, United decided to help in another way by including Peruvian Hearts in their new Miles on a Mission program. A first of its kind program, United MileagePlus members can now donate their miles to nonprofits they care about. Miles that will help young women like Aldi attend conferences in the United States or study abroad in Mexico.
Other women will be able to travel more freely between their studies in Lima and their families in Cusco. The young scholars were so excited to now be part of the United family and to have access to the connections a major airline can bring.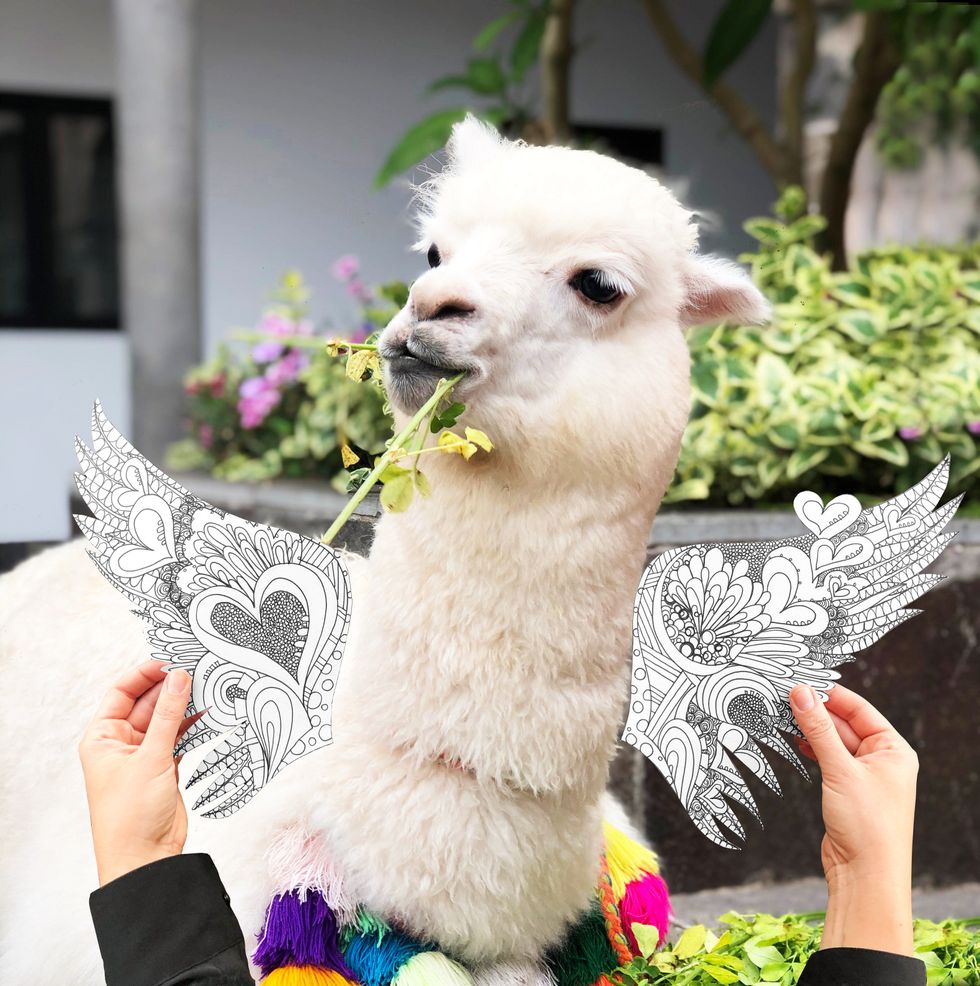 After an ideation period Kelsey decided to create a large-scale heart flock mural with 32 hearts on one side to represent the young women in the program and 32 hearts on the other side to represent those to come. Over two days we painted the piece and filled it with items that represent Peru (a llama, a condor, Peru's national flower and butterflies), Peruvian Hearts (pencils, books, and a shooting star) and a United airplane. As we worked on the piece the ladies sang, danced and told us their dreams. Dreams to travel, learn new languages, start meaningful careers and change their communities for the better.

When we finished the piece — two massive streams of hearts that appear to be coming from the person standing in the middle of the mural — the girls came to thank us. With cheers, hugs and kisses they explained how proud they were that this mural was for them and how it would continue to lift them up as they work hard to improve their circumstances.
At the end of this project Kelsey and I felt so blessed to be connected to such a wonderful group of women. At that moment we realized that is what art and travel should be about. Art and travel should connect us to each other as humans and to something deeper within ourselves — a desire to lift each other up.
Visit United's
Miles on a Mission program
to support Peruvian Hearts .
February 12, 2020
As we continue to evaluate our operation between our U.S. airport hub locations and Beijing, Chengdu, and Shanghai as well as Hong Kong, we have decided to extend the suspension of those flights until April 24. We will continue to monitor the situation and will evaluate our schedule as we remain in close contact with the CDC and other public health experts around the globe.
We suspend travel to Hong Kong
February 4, 2020
In response to the continued drop in demand, we are suspending travel to Hong Kong beginning February 8 until February 20. Our last flights will depart San Francisco on February 5 (flight 877 and flight 869) and the last returning flight will depart Hong Kong on February 7 (flight 862).
Please check united.com for important travel information as well as current travel waivers.

Scroll to top